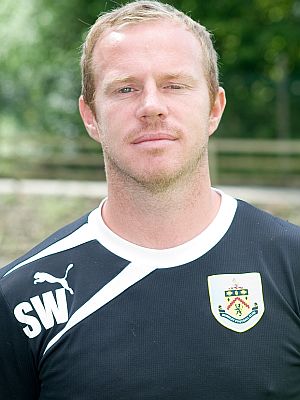 Weatherstone arrived at Burnley in May 2011 during the Eddie Howe era. He'd previously played for Jason Tindall at Weymouth and initially was brought in as a senior scout. However, soon after the start of the 2012/13 season he was given the role of Under-21 Manager at Burnley, replacing Blake who had been combining that role with the position of academy manager.
This was his first coaching role after a playing career at Oxford, Boston, Yeovil, Hornchurch, Stevenage, Weymouth, Crawley and Eastbourne and then working as a part time manager in retail.
Blake will assume the responsibility again, but I believe that could be just a short term decision until a new appointment has been made. During recent under-21 games there is no doubt that Tony Loughlan has been a major influence in the technical area and I expect that to continue.
Burnley Football Club have reported that he's left to take up a first team coach position elsewhere. No indication has been given as to where he is heading but a position with a south coast based Championship club would not come as a major surprise, maybe one who have just lost their first team coach to a League Two club in Devon.