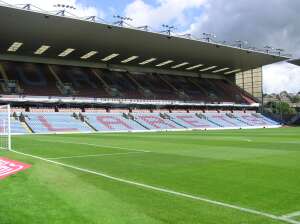 The Turf is one possible venue

We have today re-arranged our postponed Boxing Day match against Crewe for this particular Saturday, 29th January. Crewe are free on that day having been knocked out of the FA Cup.



Should Burnley go out to Liverpool next Tuesday then we will be heading down to Crewe for that game but only if we go out to Liverpool.



If we beat them then it will be cup action at the Turf against Bournemouth, and that will upset the south coast club who are desperate for Liverpool to go through.



Then there's the possibility of a draw and that will mean Anfield on that Saturday for the replay and finally the fourth option if our wonderful 'Match Saver' doesn't match save and we are off again next Tuesday. That will mean a third attempt at playing the match on the 29th.



Simple isn't it? We'll play Liverpool or Bournemouth or Crewe at Anfield or Turf Moor or Alexandra Stadium.