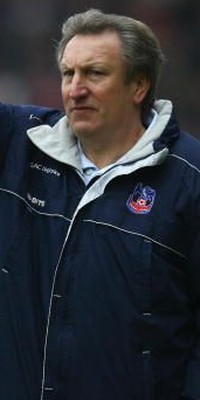 I think it has always been the most likely outcome once Grayson had gone. There were some suggestions this week that Lee Clark was in the frame when he surprisingly left Huddersfield Town. Some linked it but that sacking had nothing to do with any move to Leeds.
Warnock, who has taken three different clubs into the top flight in his managerial career, was recently sacked at Queens Park Rangers and always looked a strong candidate for Ken Bates who once offered him the Chelsea job.
He's been given the job until the end of next season and Bates said of it: "We believe the appointment is arguably the most important we have made. The objective was to appoint a manager who had a proven track record of getting teams promoted and in Neil we have a man whose record is second to none. We want to be in the Premier League and we will support Neil in the quest to get us there.
"Neil flew out to Monaco on Friday morning and we spent about six hours together. We discussed all aspects of the club, the squad, and we shook hands on a deal about 6pm before he flew home. He's confident. We go back a long way. I first tried to recruit him as manager when I was at Chelsea. I said to him it won't be long before people are referring to us as the odd couple.
"He has a proven track record, he knows what it takes, and he gets value for money out of players. This gives us a fresh start with a fresh attitude and the players have to prove to the new manager they are worthy of playing for Leeds United."
Warnock said: I feel I have one big challenge left in me and believe Leeds is a club that should be in the Premier League. I want to be the man who is able to deliver this for a set of fans who never cease to amaze me with their numbers and their loyalty.
"Having met with Ken Bates it was an easy decision to take up the challenge and with his support we share the same vision of getting Leeds United into the Premier League."
Eddie Howe is now the 11th longest serving Championship manager.