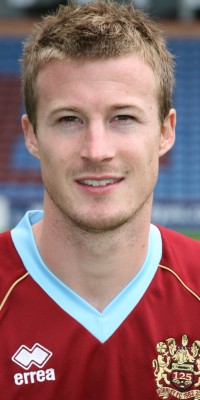 Wade Elliott - top of the Player of the Year Table
These three players took the points after our impressive performance in the cup defeat and for once both the man of the match poll and the message board's ratings thread listed the same top three in the same order.
Harley and O'Connor had a tough battle in the voting poll with the lead switching on numerous occasions. But it was Harley who came out on top to claim the three points with 38.1% of the vote, with O'Connor taking the two points with 34.5%. Elliott was some way behind in third place with just 9.8% of the vote and the final point.
It was just the same in the player ratings. Harley was top with a rating of 8.30 out of 10 whilst O'Connor was second with a rating of 8.06. Elliott again was some distance behind but again in third place with a raging of 7.43 out of 10.
The six points gained by Harley, and the four by O'Connor have moved both of them up the table, but Elliott's two points have proved to be very significant. Prior to our game at Wolves in December Clarke Carlisle led the Player of the Year table with 35 points, Elliott was some distance behind with just 13 points.
However, these two points for Elliott have now taken him to the top of the table with 41 points, having now won 28 points from the last eight games.
The current table is
41: Wade Elliott
40: Robbie Blake
39: Clarke Carlisle & David Unsworth
35: Alan Mahon
25: Gabor Kiraly
23: Andy Gray
21: Kyle Lafferty
20: Chris McCann
18: James O'Connor
14: Steven Caldwell & Jon Harley
13: John Spicer
12: Brian Jensen
3: Ade Akinbiyi, Graham Alexander, Michael Duff & Joey Gudjonsson
2: Wayne Thomas
1: Stephen Jordan