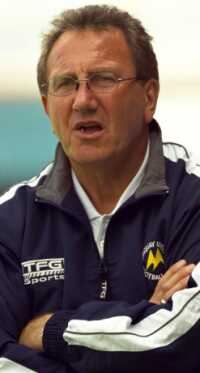 Roy McFarland - new Chesterfield boss
Former Burnley boss Waddle indicated that he would be interested in the job and in fact was one of four candidates short listed. But he wasn't successful and instead Chesterfield have turned to experience by appointing Roy McFarland.
They couldn't have appointed anyone with more experience, McFarland's first managerial appointment came 22 years ago at Bradford City and he has since managed Derby, Bolton, Cambridge and Torquay.
He has signed a two year contract whilst caretaker boss Lee Richardson has resumed his duties as Mcfarland's assistant also on a new two year contract.
For Waddle the search goes on as he looks to resume his managerial career that came to an abrupt end five years ago after an almost disastrous season at Burnley.