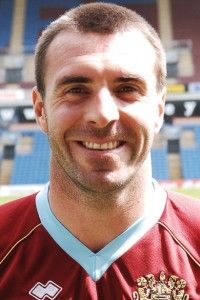 Unsworth was amongst the favourites along with Brian Kerr, Brian Little, Mike Newell and Damian Richardson but it is believed he turned down the opportunity to become their new manager ahead of the 2012 season.
Had he elected to go there he would have added to the connections between Burnley FC and Sligo Rovers managers and those connections started in 1995 when Steve Cotterill took his first management job with them.
He was followed by former Burnley manager Jimmy Mullen who in turn was succeeded by Nicky Reid, later to become a physio at Turf Moor.
Tommy Cassidy held the job from 1999 to 2001, moving there from Glentoran before returning to England to manage Workington and finally Paul Cook has been in charge from 2007 until his recent move to Accrington.
However, whether the next manager will have a link with Burnley remains to be seen but reports in Ireland tonight suggest that will not be David Unsworth.