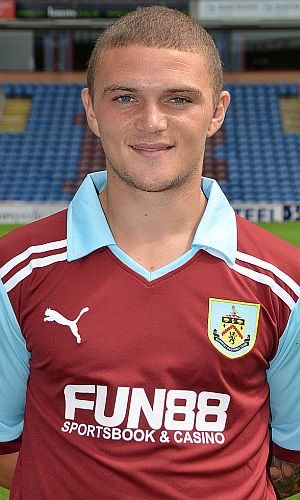 Trippier, last season's Clarets Mad player of the year, stood out in what was a poor Burnley performance and he was a convincing winner of both the vote and the ratings.
He polled 39.5% of the man of the match vote which was a long way ahead of fellow full back Joseph Mills who was second with a 14.6% share of the vote.
Midfield took the next two positions. Dean Marney was third with 13.4% and Chris McCann took fourth place with 7.6% of the vote.
Trippier was again the winner in the player ratings and again by some margin. He was the only player to pass the average score of six, winning it with a rating of 6.57 out of 10. Goalkeeper Lee Grant was second; his rating was 5.87.
Mills was again in the points with a rating of 5.48, taking third place, and in fourth place was Michael Duff who came on as a substitute for Sam Vokes during the second half. His rating was 5.09 out of 10.
The result of this game gives Trippier 10 points towards the Clarets Mad Player of the Year. Mills wins five points, there are three points for Grant, two for Marney and Duff wins one point.
The result moves Trippier into fourth place in the player of the year table with 13 points, just one behind Grant. Mills is one point further ahead in second place and Marney retains the lead with 19 points, this after three league games and the Capital One Cup tie against Port Vale.
Voting is currently underway for the man of the match for the Plymouth game and you can vote via the front page of the site or the VOTING POLLS page. The PLAYER RATINGS can be posted on the message board.
The result of the Huddersfield game is below as is the current player of the year table.
MAN OF THE MATCH
39.5% - Kieran Trippier (62 votes)
14.6% - Joseph Mills (23 votes)
13.4% - Dean Marney (21 votes)
7.6% - Chris McCann (12 votes)
5.1% - Charlie Austin & Junior Stanislas (8 votes)
4.5% - Lee Grant (7 votes)
3.8% - Michael Duff (6 votes)
2.5% - David Edgar (4 votes)
1.9% - Jason Shackell (3 votes)
1.3% - Sam Vokes (2 votes)
0.6% - Ross Wallace (1 vote)
PLAYER RATINGS
6.57 - Kieran Trippier
5.87 - Lee Grant
5.48 - Joseph Mills
5.09 - Michael Duff
5.00 - David Edgar
4.96 - Jason Shackell
4.74 - Charlie Austin & Dean Marney
4.43 - Chris McCann
3.83 - Junior Stanislas
3.61 - Sam Vokes & Ross Wallace
CLARETS MAD PLAYER OF THE YEAR
19: Dean Marney
15: Joseph Mills
14: Lee Grant
13: Kieran Trippier
11: Chris McCann
8: Jason Shackell
5: Charlie Austin
2: Martin Paterson
1: Michael Duff