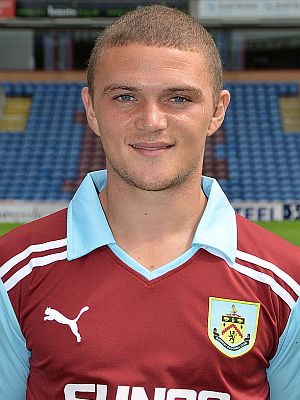 It was the only goal of a bizarre game that saw our hosts reduced to nine men with only eleven minutes of the game gone and one that Trippier won for us with the only goal of the game.
The goal came from a corner on the right that was taken short and played to the right back who hit a superb shot from the edge of the box that game Brighton goalkeeper Casper Ankergren no chance.
There were just five goals to choose from in the month but the Trippier goal won a massive 85.9% of the vote. It's the highest this season but not a Clarets Mad record. Robbie Blake has twice won over 90% of a goal vote (94.9% v Manchester United in August 2009 and 91.1% v Wolves in August 2004).
Even Robbie didn't quite reach the best ever which was the 95.9% of the vote for Micah Hyde's FA Cup goal against Blackburn Rovers in March 2005.
Sam Vokes scored his second Burnley goal at West Ham and that came in second with 6.3%. That was the winner and the equaliser from Chris McCann was next with 4.2% of the vote.
Martin Paterson's two goals took the last two places. He won 2.1% of the vote for his goal against Doncaster and 1.4% for the winner against Hull City.
Trippier's goal now joins the other four month winners in automatically being in the Goal of the Season vote in May.
The winners so far are:
Aug: Charlie Austin v Burton Albion
Sep: Andre Amougou v MK Franchise
Oct: Ross Wallace v Blackpool
Nov: Jay Rodriguez v Hull City
Dec: Kieran Trippier v Brighton & Hove Albion