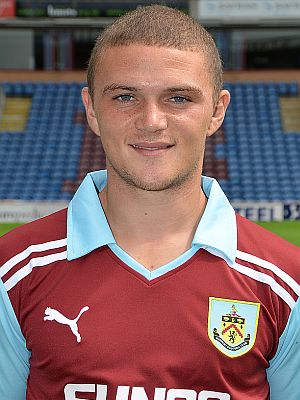 Trippier won the man of the match vote with a 19.5% share and that ensured he was ahead of Ross Wallace who came second with 14.6% of the vote. Michael Duff took third place with 9.7% of the vote.
Midfielder Dean Marney came out on top in the player ratings on a day when not one player reached the level of six out of ten for an average performance. The first half performance was long forgotten as people put forward their ratings with that awful second half showing in mind.
Marney's rating of 5.94 out of 10 was enough to give him first place with Charlie Austin and Wallace in joint second place, both having ratings of 5.75 out of 10.
This result has given Wallace four points towards the Clarets Mad Player of the Year, Marney and Trippier gets three points, there are two points for Austin and one for Duff.
Those points have seen Trippier return to first position in the Clarets Mad Player of the Year Table with just one game to go. The voting poll for the Bristol City game will get underway tomorrow afternoon.
Today is the last day to cast your vote for the March Goal of the Month, the April vote will follow the Bristol City Man of the Match vote and will start next Wednesday.
Below is the result from the Blackpool game and the current player of the year table.
Man of the Match
19.5% - Kieran Trippier
14.6% - Ross Wallace
9.7% - Michael Duff
9.2% - Danny Lafferty
8.1% - Charlie Austin & Dean Marney
3.2% - Marvin Bartley
2.7% - David Edgar & Danny Ings
2.2% - Chris McCann
1.1% - Lee Grant & Junior Stanislas
Player Ratings
5.94 - Dean Marney
5.75 - Charlie Austin & Ross Wallace
5.63 - Danny Ings
5.56 - Kieran Trippier
5.44 - Michael Duff
5.38 - Danny Lafferty
5.13 - David Edgar
5.06 - Marvin Bartley
4.75 - Chris McCann
4.31 - Junior Stanislas
3.75 - Lee Grant
Clarets Mad Player of the Year Table
69: Kieran Trippier
67: Lee Grant
63: Jay Rodriguez
62: Dean Marney
53: Marvin Bartley
51: Charlie Austin
50: Michael Duff
35: David Edgar
31: Chris McCann & Ross Wallace
25: Ben Mee
22: Andre Amougou
17: Keith Treacy
12: Danny Ings
11: Brian Easton & Junior Stanislas
5: Wade Elliott
3: Danny Lafferty
2: Martin Paterson
1: Zavon Hines & Josh McQuoid