Footballing rumours and transfer speculation at this time of the year are inevitably in meltdown. The players captioned here might not be on their way to Turf Moor but according to SKY sources...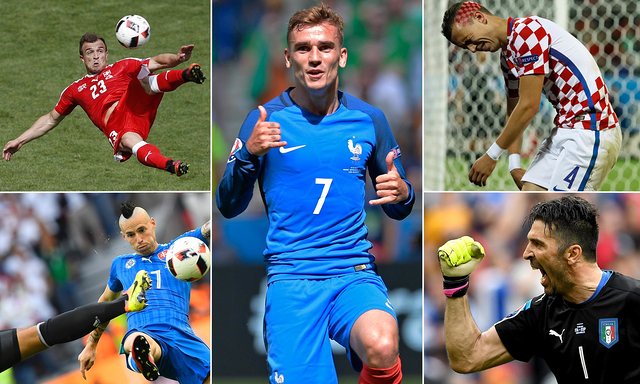 Photo source: PA.
"Rumours" was of course the outstanding musical contribution from British-American band Fleetwood Mac back in the rocking seventies.
Rumours in contemporary footballing transfer jargon increasingly points to an unofficial story or piece of transfer speculation that might just be true but is far more likely to have been invented.
The profusion of social media, Facebook and Twitter feeds; allow the transfer speculation and rumours to spread like an Australian bush fire in full flow.
Writing in respect of Premier League newcomers Burnley, the transfer rumours for the long suffering Claret fan have become frustrating and ridiculous in equal measure.
Prudence, parsimoniousness and prevarication are seemingly the Burnley Chairman Mike Garlick's watchwords.
Recently returning to the league of the "Big Spenders", Burnley have so far captured the Charlton athletic duo, young shot stopper Nick Pope and Icelandic international Johann Berg Gudmundsson.
Nothing wrong whatsoever in either the quality of the players or the money shelled out for the two ex-Addicks lads but where are the extra recruits the Clarets' gaffer Sean Dyche so earnestly requires?
Sean Dyche is a footballing man, brought up in the lower league's hard school of knocks. An uncompromising centre half turned manager, who already has two promotions under his belt at Turf Moor.
Sean Dyche is looking towards Chairman Mike Garlick and his board of directors to reinforce what by Premier League standards is a thin squad.
Alluding to this paucity of players Dyche recently said, "I have told them the targets we want and it's down to them now. We know who the players are, it's doing the deals."
"That's for the chairman to get on and do. The market is challenging. I'm a broken record, but it's the truth."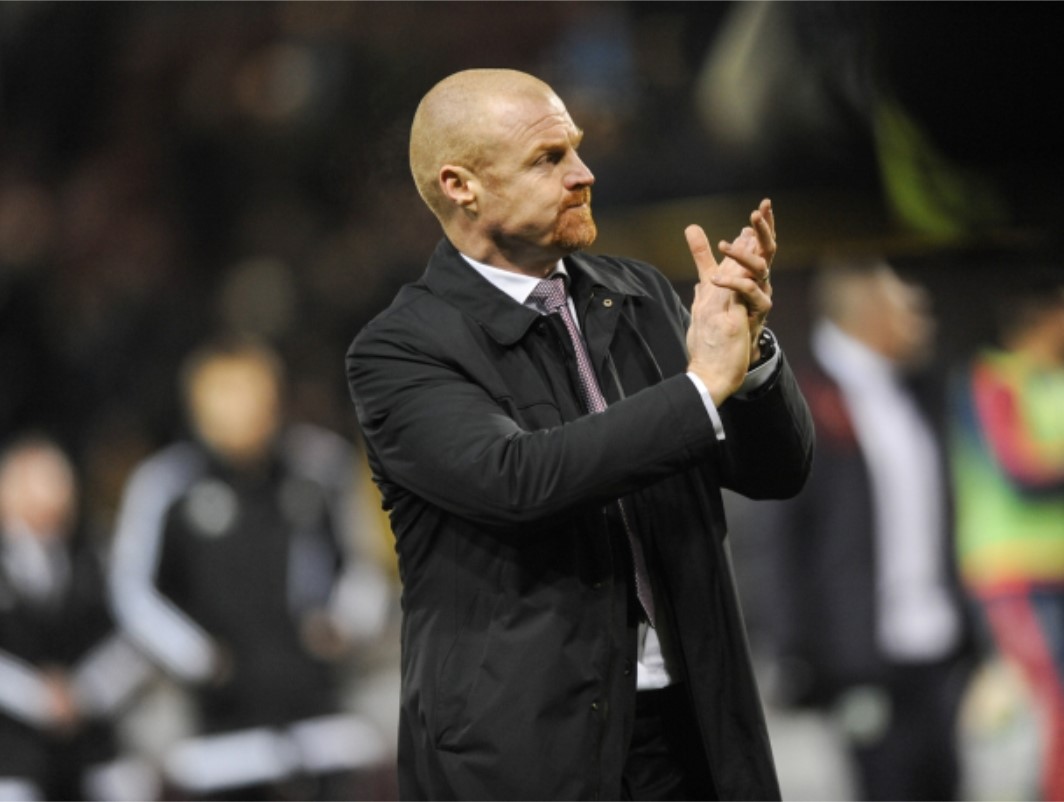 Photo source: PA.
Dyche added, "It's not just us, when you see the numbers flying around, it is a big challenge. There's certain clubs spending a lot of money, which is probably surprising in another way when people see the amounts on certain players, and then there are others who are sitting tight and keeping their cards close to their chest."
"We're in the middle somewhere, trying to get deals done which we think are appropriate. There are quite strict guidelines here as to what the board and the club want to do financially, and it's very tough".
The current player price in the transfer market is in many footballing experts eyes way beyond exorbitant. Dyche commented, "I made it clear last time we were here (the Premier League), I made it clear this time and I made it clear in the Championship, it's a club that has to be run properly, and that's how the board want it, and it makes it very challenging, it's as simple as that."
In there lies the rub of the problem. Burnley Football Club has no "magic cheque book" from a billionaire, the club continues to thrive and prosper on a relative shoestring.
The club is run by local businessmen who similar to Sean Dyche have been forged in the hard school of commercial reality.
Fans demand success, the manager wants to strengthen and reinforce his squad for the unrelenting demands of Premier League football.
The transfer rumours just continue to exacerbate the deals that might be got over the line. Burnley in this short summer, has so far been linked with:
Jon Flanagan from Liverpool on a loan deal.

Jeff Hendrick from Derby County.

Dale Stephens from Brighton.

Local Burnley lad Oliver Norwood now signed for Brighton.

Tamas Kadar, ex-Newcastle player and Hungarian international.

Grant Ward ex-Spurs starlet just signed for Ipswich town.

Henri Lansbury from Forest (this rumour just refuses to go away)!

Paddy McNair former Louis van Gaal favourite at Old Trafford.

Tom Lees from the Owls of Sheffield.

Sone Aluko released by manager less Hull.

Villa's Ashley Westwood.

Another Villain Gary Gardner brother of Baggies' Craig.

Charlie Taylor young left back from Elland Road.
The list is by no means exhaustive but it highlights the problem the Turf Moor recruitment team experiences on a day to day basis. "SKY sources" constantly add fuel to the fire.
The SKY Transfer Centre brings up ever increasing potential deals. The Paul Pogba deal rumbles on, his agent's potential fee the size of a Football League two side's entire turnover.
Media sources, Facebook, Twitter and social media constantly remind us of the exciting additions to our football team. Yet little actually happens.
The hype sells newspapers, maintains fan interest, usually only to bring disaffection and discontent.
Writing a daily update on an unofficial fan site is exhausting. Hours are spent checking the veracity of media reports. A 'phone call here, a' phone call there, when the rumour checks out it is reported on a modest forum.
When the supposed transfer eventually fails to transpire all hell breaks loose! I know how Burnley Chairman Mike Garlick must feel; chasing phantom transfer deals is exhausting.
I do not even dare to imagine how difficult it must be to try and negotiate with Derby's Nigel Pearson.
A Chairman's daily work entails dealing with excessive player and agent demands, balancing the books, appeasing the fans and keeping your manager happy.
It sounds to me to be one mightily unenviable job. Imagine what it must be like to sit in the Big Chair at somewhere like Accrington Stanley or forever flooded Carlisle United? (TEC).