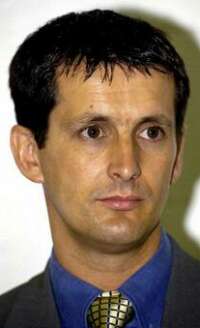 Tony Scholes - new member of the Football League Board
Two First Division representatives on the board have had to relinquish their positions because their clubs are no longer there. They are John Bowler from Crewe and Paul Thompson from West Brom although in the case of Thompson he is no longer chairman at the Hawthorns after a public falling out with St. Megson.
After last year's embarrassing failure Gillingham chairman Paul Scally chose not to stand and the two successful candidates to replace Bowler and Thompson are Leicester Chairman John Elsom and Chief Executive of Preston North End, Tony Scholes.
There will be one further place to fill with Mr. Pompous Geoffrey Richmond having thankfully resigned.
The board now comprises of Keith Harris (Football League Chairman), David Burns (Football League Chief Executive). First Division: John Elsom (Leicester City), Tony Scholes (Preston North End). Second Division: Ivor Beeks (Wycombe Wanderers), Peter Heard (Colchester United). Third Division: Barry Hearn (Leyton Orient).