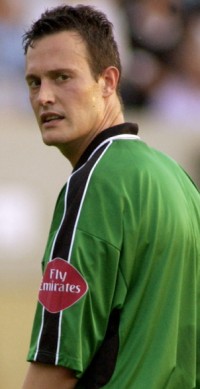 I'm not sure where you start with this referee but, not for the first time, I was distraught to see his name against a Burnley fixture.
He may well have a good game tonight, and I sincerely hope he does. He refereed us at Hull last season and didn't have that bad a game, but this referee beats all others hands down when it comes to dishing out cards.
His statistics this season are absolutely incredible. He's refereed 34 games and there have been, wait for it, a grand total of 163 cards of which 152 were yellow and 11 of them red.
The suggestions are the away team will suffer most. Of those yellow cards, 61 have gone the way of the home team and 91 to away team players. The red cards are move even with six home players sent off and five away players.
His past Burnley games show two absolutely shocking performances, both of which, in my view, his actions went a long way towards deciding the result.
The first was at Ipswich when he wrongly sent off Wayne Thomas after giving Ipswich a ridiculous penalty. That was the day the Ipswich fans were suggesting that Michael Ricketts was overweight. The Burnley striker scored saw rubbed his stomach in response. Yes, out came Deadman's yellow card.
At Wolves in the promotion season he was simply appalling and he wasn't much better at Cardiff in this season's Carling Cup defeat as he somehow conjured up six yellow cards.
Yes, he might have a decent game tonight; I sincerely hope he does, but I'm worried at the man who will referee our game tonight.
The assistant referees tonight are Darren Blunden (Kent) and Oleksandr Saliy (Middlesex). The fourth official is Football League referee Carl Berry (Surrey).
Previous Burnley Games
Season

Opponents

V

Res

Y

R

Burnley Players Carded

2005/06

Ipswich Town

a

1-2

5

1

n

Thomas

n

Thomas, Ricketts, Spicer, Elliott

2007/08

Wolverhampton W

a

0-2

7

1

n

Carlisle

n

Jordan, Jensen, Carlisle, Blake, McCann, McDonald

2010/11

Hull City

a

1-0

2

0

n

Fox Mears

2011/12

Cardiff City

a

1-1

6

0

n

Marney, MacDonald, Hines, Bartley