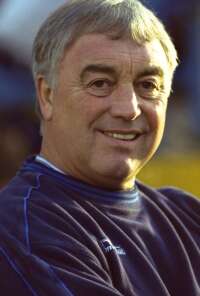 It's your turn to be Stan and pick the team
With the Premiership set to start we played at Rochdale a week later in what was the last ever 4
th
Division game played. We won 3-1 to become the last side ever to win a game in that division and Robbie Painter scored the last ever game.
Since that day we have stayed out of the basement division, now the 3rd, but there have been some close calls and one in particular. Now we are far enough away from it not to be even concerned about what is going on down there. Overall it has been a good ten years and we have had some good players at the club, although to be fair it could be said that we have had some not so good players too.
Now it is time to cast your mind back over that period because we are asking you to select your best Burnley team from this ten year period and today we start with the goalkeeper. We will have a series of voting polls over the next few weeks that will allow you to choose the players you want to see in the team.
Some positions have more players to choose from than others and so players will only be considered if they played 20 or more league games for us during that period. The goalkeeping position we start with has only three choices with Gavin Ward the nearest to getting in the list with 17 appearances.
So cast your vote and sometime over the summer we will have Clarets Mad's Team of the last Ten Years.