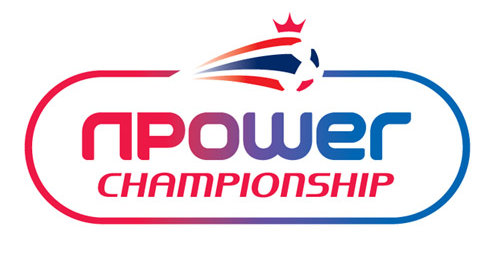 Not since our first season back in this league in 2000/01 has there been such an influence of northern clubs but next season we'll kick off with the four of us from the North West, five Yorkshire clubs, Middlesbrough and five from the Midlands.
In terms of the football, I always expected West Ham would win the final but it was cruel on Blackpool who might just have deserved to sneak that last promotion place and win a second season in the Premier League.
It wasn't to be. Sam Allardyce has gone back to the Premier League after a break of a season and a half since Venky's decided that Steve Kean was a better bet at Ewood Park.
Now that leads us on to the best story in the Championship over the last week, that of Agent Kean. Two weeks ago we were able to welcome him and his Blackburn side into the Championship but then it looked as though they might be parting company.
He was summoned to India last week for meetings, to discuss his future we were led to believe, but as yet there has been no news from Mrs Desai and her followers. It appears that Kean's number one ally, PR man Paul Agnew, is to be elevated to the board with Kean certainly staying in some capacity.
Maybe he won't be manager, but if not you have to wonder just who might take it. I suspect it would have to be someone who enjoys regular visits to India.
There's to be no change at Bolton either. Phil Gartside enjoys working with Owen Coyle. The trusted (did I really use the word trusted?) pair will preside over Bolton's Championship campaign next season although it will be without a large number of players who are already on their way out of the Reebok.
Players will be leaving all clubs of course, and only last Friday we confirmed the departures of three defenders when our retained list was released. Clubs will also be bringing new players in and it can come as no surprise that, for the third year running, Leicester have set off as if it were a race.
They've been over to the North West and snapped up three players, two from Manchester United and one from the Football League's new boys Fleetwood Town.
Preston might well have taken note of the two from United. They are Belgian defender Ritchie De Laet and midfielder Matty James from Bacup. Both were at Deepdale and were the players summoned back by Sir Alex Ferguson as soon as North End had sacked his son Darren.
James played against us for Preston at the Turf in our 4-3 win but suffered an injury that saw him substituted. De Laet also played against us in the 2010/11 season, three times in total. He was in the Sheffield United team that we drew 3-3 against in October 2010 and then moved to Portsmouth and played against us in both games.
Their other signing is the capture of the much sought after Jamie Vardy from Fleetwood Town. He started last season with FC Halifax in the Blue Square North before a move to Fleetwood just before the window closed.
You have to say it was a good piece of business by Micky Mellon; the striker notched 31 league goals to help Fleetwood into the Football League as champions. He's been linked with a number of clubs but it was duty free experts Leicester who made the move with the transfer believed to be around £1 million.
Otherwise it has all been a quiet week until news broke that we are still to have the likes of Steve Claridge and Leroy Rosenior in our living rooms next season with the BBC having extended their highlights package of the Football League.
That programme and its presenters have been called some things on the message board but the Football League came up with a new one, referring to 'The Football League Show' as an institution.
The League's Commercial Officer, Richard Heaselgrave, said: "In a short period of time The Football League Show has become an institution amongst supporters of our 72 clubs, more than a million of whom tune in every week for the comprehensive coverage the show delivers. We are therefore delighted that it will be continuing for a further three seasons."
By next week we'll know all 24 clubs. We're just waiting now on the result of the League One final between Huddersfield and Sheffield United. Both teams have relied heavily on their main goalscorers this season. Huddersfield's will play in the final but Sheffield United's won't.
There are just four weeks to go to the fixtures but there should be much more Championship news before then.