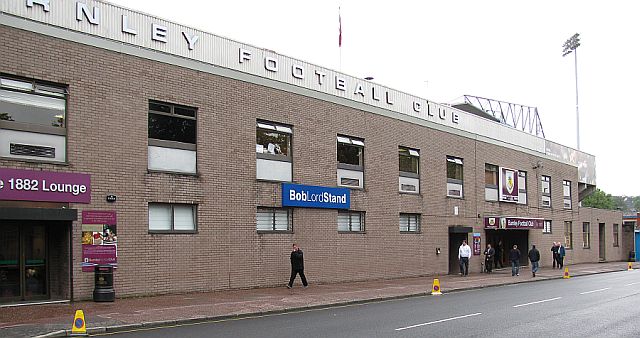 All three are doing well and have shot up the table in recent weeks. The first two are now very much in the play off positions whilst Brighton are pushing ever closer towards them.
Birmingham could only draw 0-0 with Hull on Tuesday but that was probably no surprise for two of the league's meanest defences alongside Reading, and it was Reading who benefited with their win taking them into the top six in Hull's place.
The top three haven't changed. Third place Cardiff easily beat Peterborough and the top two, West Ham and Southampton, fought out a draw at the Boleyn Ground despite West Ham being forced to play with ten men for all but the first 18 minutes after Matty Taylor was sent off.
Taylor was one of three Championship players sent off on Tuesday and to add to that there were a staggering 47 yellow cards. It's always going to be a high number when Darren Deadman is involved in the Championship but even he was overshadowed this week.
Deadman collected an almost standard six cards in the game between Portsmouth and Ipswich but he was well and truly outdone by Lee Collins. The Bristol City v Crystal Palace game was his first ever at this level and he produced a grand total of nine yellow cards including seven for the home side.
Bristol City are still fourth from bottom but that might change before they kick off again. It's all dependent on whether Portsmouth, currently 18th, go into administration and earn themselves a ten point penalty. if they do they'll be 21st and out of the drop zone on goal difference only.
Otherwise that drop zone won't be changing soon. Coventry beat Leeds (and that was an enjoyable result) but Nottingham Forest and Doncaster both lost. Well done though to Forest. Despite losing they did score a goal.
That means they've scored in successive games, and it's the first time they've done that since October.
Scoring goals hasn't proved to be a massive problem for us. We've scored in all but three of our last nineteen league games. We've currently got 47 points from 31 games too, and that's exactly the same as last season and indeed the promotion season of 2008/09. A 2009 finish rather than a 2011 finish and who know?
The midweek results and stats are below along with the leading goalscorers, each club's disciplinary record, the highest and lowest attendances and the next fixtures.
The Week's Results
Tuesday 14th February

Birmingham City 0 Hull City 0

Derby County 0 Reading 1

Brighton & Hove Albion 2 Millwall 2

Doncaster Rovers 1 Blackpool 3

Bristol City 2 Crystal Palace 2

Middlesbrough 2 Nottingham Forest 1

Burnley 2 Barnsley 0

Portsmouth 0 Ipswich Town 1

Cardiff City 3 Peterborough United 1

Watford 3 Leicester City 2

Coventry City 2 Leeds United 1

West Ham United 1 Southampton 1
The Week's Stats

Biggest Win

Blackpool 3-1 v Doncaster Rovers (away)
Burnley 2-0 v Barnsley (home)
Cardiff City 3-1 v Peterborough United (home)

Total Goals Scored

33 (18 home - `5 away)

Player Scoring Most Goals

2

Gary McSheffrey (Coventry City>
David Nugent (Leicester City)
Brett Pitman (Bristol City)
Gary Taylor-Fletcher (Blackpool)

Highest Attendance

32,875 - West Ham United v Southampton

Lowest Attendance

8,319 - Doncaster Rovers v Blackpool

Total Yellow Cards

47

Total Red Cards

3

Most Cards in a Game

Bristol City v Crystal Palace (9Y) Ref: Lee Collins
Leading Goalscorers (League Only)

16

Rickie Lambert (Southampton) - includes 6 penalties

15

Ross McCormack (Leeds United)

12

Darius Henderson (Millwall) - includes 2 penalties
David Nugent (Leicester City)
Jay Rodriguez (Burnley) - includes 1 penalty

11

Michael Chopra (Ipswich Town)
Billy Sharp (Southampton) - includes 1 penalty - (10 with Doncaster Rovers)
Robert Snodgrass (Leeds United) - includes 1 penalty

10

Charlie Austin (Burnley)
Guly Do Prado (Southampton)
Matty Fryatt (Hull City) - includes 1 penalty
Lukas Jutkiewicz (Middllesbrough) - includes 1 penalty - (9 with Coventry City)
Ricardo Vaz Te (West Ham United) - (10 with Barnsley)
Chris Wood (Bristol City) - (9 with Birmingham City)

9

Keith Andrews (Ipswich Town)
Carlton Cole (West Ham United)
Craig Davies (Barnsley) - includes 1 penalty
Marlon King (Birmingham City) - includes 2 penalties
Robert Koren (Hull City)
Scott McDonald (Middlesbrough)
Kenny Miller (Cardiff City)
Kevin Phillips (Blackpool)
Pete Whittingham (Cardiff City) - includes 3 penalties
Hat Tricks
Date

Player & Game

20/08/11

3: Lee Tomlin - PETERBOROUGH UNITED v Ipswich Town

10/09/11

3: Rickie Lambert - SOUTHAMPTON v Nottingham Forest

11/09/11

3: Chris Wood - BIRMINGHAM CITY v Millwall

12/10/11

3: Darius Henderson - Leicester City v MILLWALL

02/11/11

3: Jonjo Shelvey - Leeds United v BLACKPOOL

19/11/11

3: Rickie Lambert - SOUTHAMPTON v Brighton & Hove Albion

26/12/11

3: Matthew Phillips - Barnsley v BLACKPOOL

31/12/11

3: Ricardo Vaz Te - BARNSLEY v Leeds United

21/01/12

3: Darius Henderson - Barnsley v MILLWALL

31/01/12

4: Nikola Zigic - Leeds United v BIRMINGHAM CITY
Disciplinary Record (League and Cup)

Club

Y

R

Y

R

Club

Y

R

Y

R

League

Total

League

Total

Barnsley

40

1

43

1

Ipswich Town

37

4

38

4

Birmingham City

40

1

43

1

Leeds United

49

5

55

5

Blackpool

39

1

41

2

Leicester City

45

7

52

7

Brighton and Hove Albion

72

6

85

6

Middlesbrough

49

5

52

5

Bristol City

52

4

54

4

Millwall

53

2

58

2

Burnley

42

2

50

2

Nottingham Forest

41

3

46

3

Cardiff City

38

0

52

0

Peterborough United

35

2

38

2

Coventry City

39

2

41

2

Portsmouth

49

3

56

3

Crystal Palace

41

1

45

2

Reading

43

0

46

0

Derby County

42

1

42

1

Southampton

39

4

42

4

Doncaster Rovers

43

2

45

2

Watford

43

2

45

2

Hull City

48

1

52

1

West Ham United

49

5

52

6
Highest and Lowest Attendances

Highest

Lowest

Att

Fixture

Att

Fixture

34,936

West Ham United v Coventry City (02/01)

6,351

Peterborough United v Cardiff City (18/10)

34,749

West Ham United v Barnsley (17/12)

7,550

Peterborough United v Portsmouth (28/01)

33,465

West Ham United v Portsmouth (10/09)

7,650

Doncaster Rovers v Watford (26/11)

33,010

Derby County v Southampton (15/10)

7,778

Doncaster Rovers v Bristol City (27/08)

33,010

Derby County v Leeds United (26/12)

7,901

Peterborough United v Burnley (17/09)

32,875

West Ham United v Southampton (14/02)

7,928

Peterborough United v Ipswich Town (20/08)

32,150

Southampton v West Ham United (18/10)

8,062

Peterborough United v Coventry City (17/12)

31,812

Southampton v Brighton & Hove Albion (19/11)

8,319

Doncaster Rovers v Blackpool (14/02)

31,718

West Ham United v Nottingham Forest (21/01)

8,320

Peterborough United v Barnsley (03/12)

31,524

Southampton v Crystal Palace (26/12)

8,426

Doncaster Rovers v Coventry City (29/10)
The Next Fixtures
Friday 17th February

Reading v Burnley (20:00)

Saturday 18th February

Barnsley v Portsmouth

Nottingham Forest v Coventry City

Crystal Palace v Watford

Peterborough United v Bristol City

Ipswich Town v Cardiff City

Southampton v Derby County

Leeds United v Doncaster Rovers