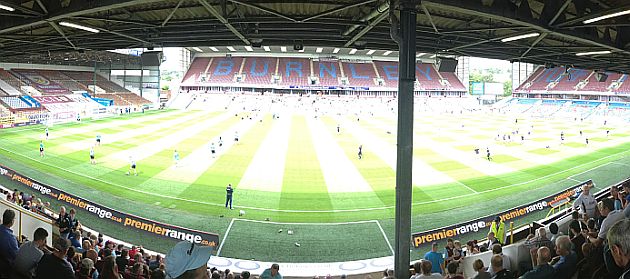 Of the ten new recruits named, some were familiar names to me and some not. Looking down at the list, I've certainly seen five of the ten playing in last season's youth team but don't recall seeing any of the others playing.
I'm delighted to confirm that Clarets Mad worked with the club this year in helping secure accommodation for some of the new players who, at 16, will be leaving home for the first time.
I'd like to wish all ten of them the very best and hope that one day we see some of them playing in the first team at Turf Moor.
The new boys are
Tony Aghayere (Goalkeeper)
Jamal Crawford (Midfielder)
Vashiko Dixon (Defender)
Josh Dolling (Forward)
Hamam Elfitouri (Defender/Midfielder)
Shaun Hobson (Defender)
Khius Metz (Forward)
Lewis Norvock (Defender)
Andrew Nugent (Defender)
Aiden O'Neill (Midfielder)
They will be joining second year scholars Waqas Azam, Andreas Bianga, Christian Hill, Brad Jackson, Ntumba Massanka and Brandon Wilson.
They've all been added to the CURRENT SQUAD which can be found in the Players drop down menu.
The 2014/15 Youth Alliance League fixtures have been released and although there is one less team in the league this coming season there will be more fixtures for the Clarets.
Macclesfield are no longer in the league but the remaining 16 teams will now all play each other twice. In previous seasons the fixtures have seen us play some teams twice and others just once.
We kick off exactly as we did last season with a trip to Oldham, who were second in the league in 2013/14, on 2nd August with the first home game against last season's champions Blackpool coming one week later.
The YOUTH TEAM FIXTURES are now in the Res/Youths section within the Clarets Latest drop down.