Perhaps the greatest priviledge of being the Editor of Clarets Mad is that I get to meet the very Heart and Soul of Burnley Football Club - its supporters.
This season I stumbled across a fan who is utterly, completely and totally Clarets Mad. Sarah BFC Renton (that is Sarah's moniker not mine!) She travels from Fleetwood, the town in which she lives and works and goes to every Clarets game her job and finances will allow.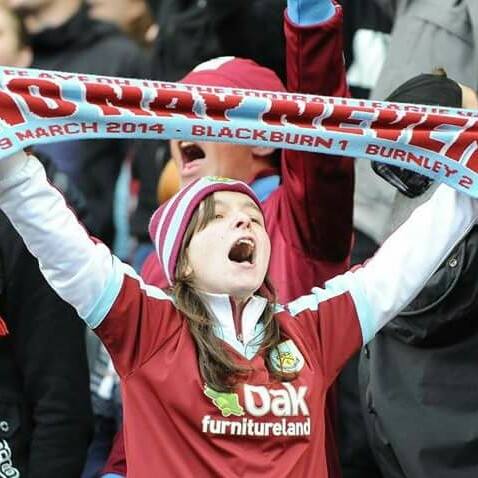 I met her via social media, her passion and enthusiasm is 100% bonkers! I have seen her on television on more than the odd occasion. SKY television always seeks out the lunatic in the crowd!
Sarah recently posted on Facebook "My love and passion for the club is growing with every game I go to and it is definitely gonna get me in trouble one day but I can't control that feeling I have" ✊
Because my role is all about information and relaying it on to our forum members, I get loads of feedback from a variety of sources.
I have a word of caution for you Miss Sarah Renton. Please do not let your wonderful enthusiasm get you into trouble. Pitch invasions and hurdling fences can land you with serious banning orders.
I would hate for my favourite fan of the season (or any other Burnley supporter for that matter) to miss watching hers or their beloved Clarets clinch promotion to the Barclays Premier League. (TEC).