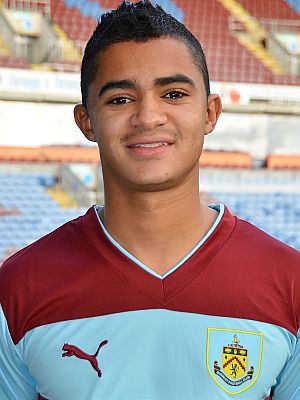 That debut came the day after he'd arrived at Burnley but he was to start only one more game, the defeat at Leicester two and a half weeks later. He also made seven substitute appearances but the last of those was the 4-0 defeat at Cardiff which was the last game Terry Pashley was in charge.
Since Sean Dyche arrived he's only occasionally been on the bench but didn't get on in any of those games and it became apparent some time ago that we were very unlikely to extend the loan.
Most of the players out on loan have now returned. Alex MacDonald came back from Plymouth last month as did both Alex Coleman and Adam Evans from Droylsden.
Goalkeeper Jon Stewart is also back but Tom Anderson and Joe Jackson remain at Barrow until the end of the week meaning both of them are available for their Blue Square Premier League game this Saturday at Kidderminster.
Colchester have confirmed that George Porter's youth loan is to the end of the season although we do have a recall on him at any time. Sean Dyche said of that move: "It's a good chance for George at a good club, and we are looking at options for other people here as well to go and get that experience as part of their development."