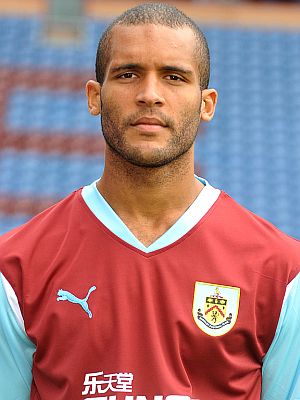 There were two shocking incidents in last week's Premier League games where players were accused of diving for penalties with one of them, Liverpool's Andy Carroll against his former club Newcastle United, being shown a yellow card by referee Martin Atkinson.
Carlisle, a defender on the pitch who would more often be a victim of such acts, has spoken out in his position as Chairman of the Professional Footballers Association and has called for zero tolerance to rid the game of this problem.
He's also unhappy about the number of incidents where players are haranguing referees when decisions have gone against them, and also players confronting each other.
"I genuinely believe if The FA, the Premier League and referees just took a zero tolerance line to diving and confrontation, either player to player or surrounding referees, you would see a month of madness.
"You would see red cards flying around left, right and centre but it would stop it because players would be missing two games, three games, then five, six, seven through suspension.
"They would miss key games and clubs would then take a stance on it. I believe you would see it wiped out.
"If you just took the hard line, said we're not taking it any more, you might have a month of seven-a-side games but after that, because of the financial and professional ramifications, you would see a dramatic difference in players' behaviour."
He accepted that his views might not be universally accepted by his PFA members, his fellow players, but added: "I have to be mindful of my position as chairman of the PFA.
"I want our players to represent the game in the best possible way. I want them to be leading lights for future generations and want the game in England to be of the highest integrity in the world.
"To that end, we want it to be the cleanest game we have, the most genuine in the world, and that is the way forward."