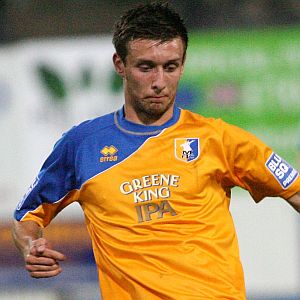 O'Neill is interesting a number of clubs but Burnley are the first to make an offer which Mansfield Town have rejected.
Manager Paul Cox told his club's website www.mansfieldtown.net this afternoon: "The offer has been turned down as it is well below our valuation of the player. We have also had enquiries from another Championship club.

"We are in the process of putting together a squad which will improve on our position of third place from last season - to do that we will aim to keep our best players. As a manager, I would never want to stand in the way of a young player's progression, but I have to do what is in the best interests of this football club.

"I expect more offers to come in for Luke and if the right offer comes along, we will not stand in his way."
O'Neill has enjoy an excellent first season with Mansfield and won three awards at last Friday's end of season dinner.