It is 40 year-old Barry Knight from Orpington in Kent who is now in his 7
th
season on the Football League list. Had it been up to either Sam Allardyce or David Moyes he would no longer be refereeing.
He upset Allardyce at the 1999/2000 play off semi-final against Ipswich when virtually every decision went against Bolton. In a pretty rough match he booked five Bolton players, sent two off and gave two penalties against them whilst taking no action against Ipswich.
Last season Moyes jumped into the directors' box at Nottingham Forest to get hold of the assessor about him. On Sky television recently Moyes said he would have more faith in Barry White refereeing than Barry Knight.
He had sent off two Preston players but that sort of thing is no surprise when Knight referees. In the past five seasons he has sent off more than one player in a game on no less than eight occasions and in this time has issued a staggering 50 red cards. In the same time the yellow card has come out of his pocket on no less than 596 times. That suggests a referee who clearly has no control over games.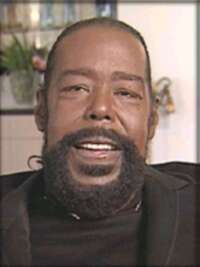 Barry White - better choice of ref thinks David Moyes
This season is his quietest in that period with just 86 yellow and 6 red cards in 25 games but he is clearly set to reach three figures for yellows again to keep up his amazing record. The games he takes charge of are littered with seven and eight cards. Seven is his highest this season and that came in a 2
nd
division game between Wycombe and Crewe.
In another 2nd division game between Swindon and Reading he sent off three players in a game that was live on television. This was an absolutely dreadful performance from the Kent official.
His two Burnley games in recent years have both resulted in away wins. Back in the Waddle days he was in charge of our 3-2 win at Luton. Paul Barnes and Paul Weller were the two Burnley players yellow carded that evening and a certain Steve Davis was one of the three Luton players to go in the book.
Two years later he refereed the 2-1 win at Oxford. It was a quiet day for Barry Knight and there were just four yellow cards, two from each side, and ours went to Steve Davis and Micky Mellon.
Don't be surprised if Barry Knight is carrying the cards ready in his hand as he comes down the tunnel tomorrow afternoon.