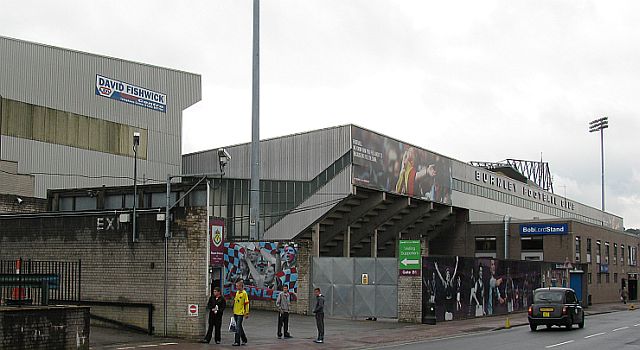 It hasn't been a brilliant week for West Ham. In midweek they dropped two home points to Watford and followed that up by doing just the same against the struggling Doncaster All Stars on Saturday.
That's enabled Southampton to move four points clear of them at the top and, in what is now becoming a three horse race for the top two positions, they've been caught up by Reading who made it eight wins out of eight with a 3-1 home win against Leicester.
Now, I know my football, so you should take note when I back teams to do well and vice versa. At the turn of the year it was Leicester who I said would make a storming run and get themselves right into the promotion race.
That belief was based on them having got rid of Sven Goran Eriksson and brought in Nigel Pearson who I just thought would get things going. It's not really happened and they are above us on goal difference with what is now surely very little hope of making the top six. Still, they'll go and spend a load more money they don't really have and give it another go.
Now, no look at the Championship can be considered complete these days without some mention of Portsmouth, so the money topic brings us nicely on to a club that are now four points adrift at the bottom of the league and a staggering eight points from safety.
Goalkeeper Stephen Henderson as well as Hayden Mullins were left out of the side on Saturday as they consider moves elsewhere, simply to reduce a wage bill that was simply obscene. I see the football authorities are now looking at improving their 'Fit and Proper Person' checks. I'd suggest it has to be have been non-existent given what's wandered through Fratton Park over the last few years.
Doncaster and Coventry City are the teams with four points more and then there is a further four point jump to Bristol City and two more to Nottingham Forest.
Forest won again and, although some would say it is hard to believe, they have scored in each of their last seven games. Points wise they are edging away from the bottom three but financially there are problems ahead at the City Ground.
Last week they issued a statement to confirm that Nigel Doughty's estate would finance them for the remainder of this season, but they would then be looking for new investment. Watch out for a real cloth cutting exercise by the banks of the River Trent.
One bit of Championship news had escaped me, that was until yesterday when the BBC coverage of the Middlesbrough v Leeds United game allowed me to spot the familiar figure of Ronnie Jepson in the Leeds technical area.
I knew he was reserve team coach at QPR but, having checked, he left by mutual consent on 22nd February and joined Leeds a day later, reuniting with Neil Warnock. I've always wondered what Stan Ternent must make of one of his right hand men in the Warnock camp.
The results are below along with the stats, the leading goalscorers, each club's disciplinary record, the highest and lowest attendances and the next fixtures.
The Week's Results
Saturday 10th March

Brighton & Hove Albion 2 Portsmouth 0

Nottingham Forest 3 Millwall 1

Bristol City 1 Cardiff City 2

Peterborough United 3 Blackpool 1

Burnley 1 Crystal Palace 1

Reading 3 Leicester City 1

Coventry City 1 Birmingham City 1

Southampton 2 Barnsley 0

Derby County 1 Watford 2

West Ham United 1 Doncaster Rovers 1

Hull City 2 Ipswich Town 2

Sunday 11th March

Middlesbrough 0 Leeds United 2
The Week's Stats

Biggest Win

Brighton & Hove Albion 2-0 v Portsmouth (home)
Leeds United 2-0 v Middlesbrough (away)
Nottingham Forest 3-1 Millwall (home)
Peterborough United 3-1 v Blackpool (home)
Reading 3-1 v Leicester City (home)
Southampton 2-0 v Barnsley (home)

Total Goals Scored

34 (20 home - 14 away)

Player Scoring Most Goals

2

Adam Lallana (Southampton)
Grant Leadbitter (Ipswich Town)
Vicente Rodriguez (Brighton & Hove Albion)

Highest Attendance

34,650 - West Ham United v Doncaster Rovers

Lowest Attendance

7,540 - Peterborough United v Blackpool

Total Yellow Cards

30

Total Red Cards

3

Most Cards in a Game

Bristol City v Cardiff City (5Y) Ref: Michael Oliver
Burnley v Crystal Palace (4Y 1R) Ref: Dean Whitestone
Leading Goalscorers (League Only)

21

Rickie Lambert (Southampton) - includes 7 penalties

15

Ross McCormack (Leeds United)
Jay Rodriguez (Burnley) - includes 3 penalties

14

Darius Henderson (Millwall) - includes 2 penalties

13

Michael Chopra (Ipswich Town)
David Nugent (Leicester City)

12

Robert Snodgrass (Leeds United) - includes 1 penalty
Ricardo Vaz Te (West Ham United) - (10 with Barnsley)

11

Craig Davies (Barnsley) - includes 1 penalty
Marvin Emnes (Middlesbrough)
Matty Fryatt (Hull City) - includes 1 penalty
Marlon King (Birmingham City) - includes 2 penalties
Kevin Phillips (Blackpool)
Billy Sharp (Southampton) - includes 1 penalty - (10 with Doncaster Rovers)

10

Charlie Austin (Burnley)
Guly Do Prado (Southampton)
Lukas Jutkiewicz (Middllesbrough) - includes 1 penalty - (9 with Coventry City)
Robert Koren (Hull City)
Adam Lallana (Southampton)
Pete Whittingham (Cardiff City) - includes 3 penalties
Chris Wood (Bristol City) - (9 with Birmingham City)
Hat Tricks
Date

Player & Game

20/08/11

3: Lee Tomlin - PETERBOROUGH UNITED v Ipswich Town

10/09/11

3: Rickie Lambert - SOUTHAMPTON v Nottingham Forest

11/09/11

3: Chris Wood - BIRMINGHAM CITY v Millwall

12/10/11

3: Darius Henderson - Leicester City v MILLWALL

02/11/11

3: Jonjo Shelvey - Leeds United v BLACKPOOL

19/11/11

3: Rickie Lambert - SOUTHAMPTON v Brighton & Hove Albion

26/12/11

3: Matthew Phillips - Barnsley v BLACKPOOL

31/12/11

3: Ricardo Vaz Te - BARNSLEY v Leeds United

21/01/12

3: Darius Henderson - Barnsley v MILLWALL

31/01/12

4: Nikola Zigic - Leeds United v BIRMINGHAM CITY

26/02/12

3: Rickie Lambert - Watford v SOUTHAMPTON
Disciplinary Record (League and Cup)

Club

Y

R

Y

R

Club

Y

R

Y

R

League

Total

League

Total

Barnsley

46

1

49

1

Ipswich Town

47

4

48

4

Birmingham City

45

2

50

2

Leeds United

57

5

63

5

Blackpool

44

1

47

2

Leicester City

50

8

58

8

Brighton and Hove Albion

76

6

90

6

Middlesbrough

61

7

64

7

Bristol City

66

4

68

4

Millwall

61

2

68

2

Burnley

50

2

58

2

Nottingham Forest

46

3

51

3

Cardiff City

44

0

60

0

Peterborough United

42

2

45

2

Coventry City

46

2

48

2

Portsmouth

59

4

66

4

Crystal Palace

45

2

49

3

Reading

48

0

51

0

Derby County

46

1

46

1

Southampton

44

4

47

4

Doncaster Rovers

54

2

56

2

Watford

50

2

52

2

Hull City

55

1

59

1

West Ham United

53

6

56

7
Highest and Lowest Attendances

Highest

Lowest

Att

Fixture

Att

Fixture

34,936

West Ham United v Coventry City (02/01)

6,351

Peterborough United v Cardiff City (18/10)

34,900

West Ham United v Crystal Palace (25/02)

6,392

Peterborough United v Millwall (06/03)

34,749

West Ham United v Barnsley (17/12)

7,004

Peterborough United v Bristol City (18/02)

34,650

West Ham United v Doncaster Rovers (10/03)

7,540

Peterborough United v Blackpool (10/03)

33,465

West Ham United v Portsmouth (10/09)

7,555

Peterborough United v Portsmouth (28/01)

33,010

Derby County v Southampton (15/10)

7,650

Doncaster Rovers v Watford (26/11)

33,010

Derby County v Leeds United (26/12)

7,778

Doncaster Rovers v Bristol City (27/08)

32,875

West Ham United v Southampton (14/02)

7,901

Peterborough United v Burnley (17/09)

32,150

Southampton v West Ham United (18/10)

7,928

Peterborough United v Ipswich Town (20/08)

31,812

Southampton v Brighton & Hove Albion (19/11)

8,062

Peterborough United v Coventry City (17/12)
The Next Fixtures
Tuesday 13th March

Cardiff City v Hull City

Doncaster Rovers v Reading

Derby County v Nottingham Forest

Leicester City v Birmingham City

Saturday 17th March

Barnsley v Reading

Ipswich Town v Peterborough United

Birmingham City v Middlesbrough

Leeds United v West Ham United

Blackpool v Brighton & Hove Albion

Millwall v Southampton

Crystal Palace v Hull City

Portsmouth v Bristol City

Doncaster Rovers v Derby County

Watford v Coventry City

Sunday 18th March

Cardiff City v Burnley