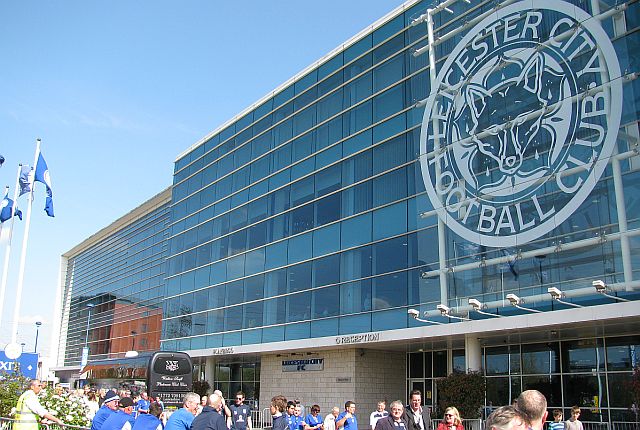 All season it has been about those two clubs with Southampton having the edge for much of it. I don't think even a few weeks ago that anyone would have suggested any other likely candidates for the automatic promotion spot but I don't think anyone could have ever envisaged the sort of Reading have been on.
Reading have beaten us twice this season, both by the same 1-0 scoreline. Ahead of our home game against them in October we were above them on goal difference in the bottom half of the league and when we made our way to the Madejski in February they'd already started this amazing run and had climbed to 6th with four points more than us.
Watching both games I never, ever got the impression that I was watching a promotion team but how on earth can you argue with their current run which has seen them come from nowhere.
They've won 15 of their last 17 games with the only defeat a 3-1 reverse at Peterborough in March. They also conceded two goals in a 4-2 win at West Ham but only five more goals have been conceded in the other 15 games.
On the subject of goals conceded; it is not that long since we couldn't buy a clean sheet, but since the 3-2 win at Hull we've gone on to play 26 league games in which we've conceded just 24 goals and only Reading and Hull can better that.
With Reading preparing their promotion party it is now down to Southampton and West Ham to fight for the remaining automatic place and you wouldn't bet against the Saints. Their win at Peterborough, as West Ham faltered at Bristol City, has left them five points clear with two games to go.
The losers in that battle will go into the play offs and with Middlesbrough unable to beat Doncaster at the Riverside those places are looking secure for Birmingham, Blackpool and Cardiff. Who'd bet against Birmingham reaching the play off final? Steven Caldwell leading out a side that includes Wade Elliott. You never know, it might just work at Wembley.
The top two are close to being sorted and so are the next four and things are similar down at the bottom.
Doncaster have said their daft experiment of bringing players in on short term deals are over. Chairman John Ryan suggested it wouldn't work in League One. Maybe someone should have told him it wouldn't work in the Championship either. I suspect they'll be parting company with Dean Saunders soon.
Who is going with them? It's still looking like Portsmouth and Coventry despite Pompey winning again, this time without the help of hapless referee Mick Russell who virtually handed them three points on Saturday.
Even so, either Portsmouth or Coventry will need to win their two remaining games to survive and then hope Bristol City don't pick up two points. Bristol City are at home to Barnsley on Saturday. There are no certainties in football but I suspect it might have been one of the fixtures they'd have chosen give a choice.
It's quite possible, even likely, that when the last day of the season is upon us in nine days time there could be nothing to play for in the Championship.
Congratulations to Reading. Any team going on a run like that deserves promotion. I won't miss my trips to the Madejski go, certainly not in the actual league season.
The results and stats from the midweek games are below along with the league's leading goalscorers, each club's red and yellow card count, the highest and lowest attendances and the penultimate fixtures of the season.
The Results
Tuesday 17th April

Blackpool 1 Leeds United 0

Ipswich Town 1 Birmingham City 1

Brighton & Hove Albion 2 Watford 2

Leicester City 0 Burnley 0

Bristol City 1 West Ham United 1

Middlesbrough 0 Doncaster Rovers 0

Cardiff City 2 Derby County 0

Peterborough United 1 Southampton 3

Coventry City 0 Millwall 1

Portsmouth 2 Crystal Palace 1

Hull City 3 Barnsley 1

Reading 1 Nottingham Forest 0
The Stats

Biggest Win

Cardiff City 2-0 v Derby County (home)
Hull City 3-1 v Barnsley (home)
Southampton 3-1 v Peterborough United (away)

Total Goals Scored

24 (14 home - 10 away)

Player Scoring Most Goals

3 - Matty Fryatt (Hull City)

Highest Attendance

22,899 - Reading v Nottingham Forest

Lowest Attendance

9,478 - Peterborough United v Southampton

Total Yellow Cards

29

Total Red Cards

1

Most Cards in a Game

Bristol City v West Ham United (6Y) Ref: Craig Pawson
Coventry City v Millwall (6Y) Ref: James Linington
Leading Goalscorers (League Only)

27

Rickie Lambert (Southampton) - includes 9 penalties

20

Ricardo Vaz Te (West Ham United) - includes 1 penalty - (10 with Barnsley)

18

Ross McCormack (Leeds United)

17

Billy Sharp (Southampton) - includes 1 penalty (10 with Doncaster Rovers)

16

Charlie Austin (Burnley) - includes 1 penalty
Matty Fryatt (Hull City) - includes 1 penalty
Marlon King (Birmingham City) - includes 2 penalties

15

Darius Henderson (Millwall) - includes 2 penalties
David Nugent (Leicester City)
Kevin Phillips (Blackpool)
Jay Rodriguez (Burnley) - includes 3 penalties

14

Michael Chopra (Ipswich Town)

13

Marvin Emnes (Middlesbrough)
Robert Snodgrass (Leeds United) - includes 2 penalties

12

Chris Burke (Birmingham City)
Carlton Cole (West Ham United)
Kevin Nolan (West Ham United)
Chris Wood (Bristol City) - includes 1 penalty - (9 with Birmingham City)

11

Craig Davies (Barnsley) - includes 1 penalty
Lukas Jutkiewicz (Middlesbrough) - includes 1 penalty - (9 with Coventry City)
Adam Le Fondre (Reading)
Paul Taylor (Peterborough United)
Pete Whittingham (Cardiff City) - includes 3 penalties
Nikola Zigic (Birmingham City)
Hat Tricks
Date

Player & Game

20/08/11

3: Lee Tomlin - PETERBOROUGH UNITED v Ipswich Town

10/09/11

3: Rickie Lambert - SOUTHAMPTON v Nottingham Forest

11/09/11

3: Chris Wood - BIRMINGHAM CITY v Millwall

12/10/11

3: Darius Henderson - Leicester City v MILLWALL

02/11/11

3: Jonjo Shelvey - Leeds United v BLACKPOOL

19/11/11

3: Rickie Lambert - SOUTHAMPTON v Brighton & Hove Albion

26/12/11

3: Matthew Phillips - Barnsley v BLACKPOOL

31/12/11

3: Ricardo Vaz Te - BARNSLEY v Leeds United

21/01/12

3: Darius Henderson - Barnsley v MILLWALL

31/01/12

4: Nikola Zigic - Leeds United v BIRMINGHAM CITY

26/02/12

3: Rickie Lambert - Watford v SOUTHAMPTON

17/03/12

3: Rickie Lambert - Millwall v SOUTHAMPTON

20/03/12

4: Garath McCleary - Leeds United v NOTTINGHAM FOREST

31/03/12

3: Radi Majewski - Crystal Palace v NOTTINGHAM FOREST

31/03/12

3: Charlie Austin - Portsmouth v BURNLEY

14/04/12

3: Ricardo Vaz Te - WEST HAM UNITED v Brighton & Hove Albion

17/04/12

3: Matty Fryatt - HULL CITY v Barnsley
Disciplinary Record (League and Cup)

Club

Y

R

Y

R

Club

Y

R

Y

R

League

Total

League

Total

Barnsley

58

2

61

2

Ipswich Town

55

5

56

5

Birmingham City

60

3

65

3

Leeds United

72

9

78

9

Blackpool

52

2

55

3

Leicester City

60

9

68

9

Brighton and Hove Albion

89

8

103

8

Middlesbrough

72

7

75

7

Bristol City

80

7

82

7

Millwall

77

2

84

2

Burnley

68

2

76

2

Nottingham Forest

59

5

64

5

Cardiff City

56

0

72

0

Peterborough United

51

2

54

2

Coventry City

55

2

57

2

Portsmouth

72

4

79

4

Crystal Palace

55

2

59

3

Reading

57

0

60

0

Derby County

57

1

57

1

Southampton

51

4

54

4

Doncaster Rovers

70

3

72

3

Watford

66

3

68

3

Hull City

67

1

72

1

West Ham United

65

6

67

7
Highest and Lowest Attendances

Highest

Lowest

Att

Fixture

Att

Fixture

34,936

West Ham United v Coventry City (02/01)

6,351

Peterborough United v Cardiff City (18/10)

34,900

West Ham United v Crystal Palace (25/02)

6,392

Peterborough United v Millwall (06/03)

34,749

West Ham United v Barnsley (17/12)

6,717

Peterborough United v Reading (20/03)

34,650

West Ham United v Doncaster Rovers (10/03)

7,004

Peterborough United v Bristol City (18/02)

33,465

West Ham United v Portsmouth (10/09)

7,540

Peterborough United v Blackpool (10/03)

33,366

Leeds United v West Ham United (17/03)

7,555

Peterborough United v Portsmouth (28/01)

33,350

West Ham United v Reading (31/03)

7,572

Doncaster Rovers v Millwall (20/03)

33,010

Derby County v Southampton (15/10)

7,650

Doncaster Rovers v Watford (26/11)

33,010

Derby County v Leeds United (26/12)

7,778

Doncaster Rovers v Bristol City (27/08)

33,010

Derby County v Nottingham Forest (17/03)

7,901

Peterborough United v Burnley (17/09)
The Next Fixtures
Saturday 21st April

Blackpool v Burnley

Ipswich Town v Millwall

Brighton & Hove Albion v Birmingham City

Middlesbrough v Southampton (17:20)

Bristol City v Barnsley

Peterborough United v Watford

Cardiff City v Leeds United (12:30)

Portsmouth v Derby County

Coventry City v Doncaster Rovers

Reading

v Crystal Palace

Hull City v Nottingham Forest

Monday 23rd April

Leicester City v West Ham United