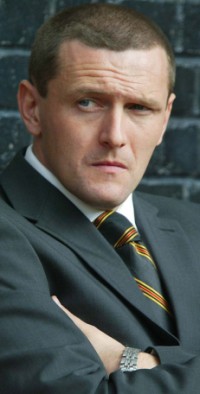 Boothroyd - you think he will be the winning manager

Over 57% of you went for Watford giving them a comfortable win over the Yorkshire side but I wonder how many of the votes cast for Watford were an anti-Leeds vote and how many of those cast for Leeds had the same view on Watford.



There's no doubt the dislike for Leeds, created in the Revie days, continues and such as Kevin Blackwell are never likely to change that. But what about Boothroyd at Watford, the win at all costs manager, the manager who can count himself very fortunate not to be in front of the FA following his antics in the semi-final.



We know about both of them, it was Blackwell who got to blows with Stan Ternent five years ago at Bramall Lane, and who can forgot the awful words of Boothroyd following our defeat at Vicarage Road earlier in the season.



One of these clubs will be playing Premiership football next season, you think it will be Watford, we'll know in a few hours time.