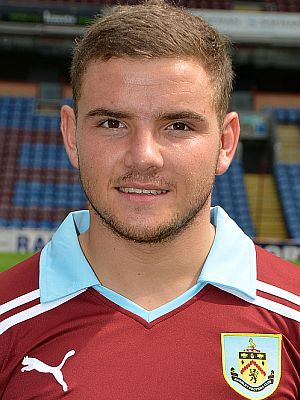 For a time last week, and even at the beginning of this week, there was speculation that Alex, whose first team opportunities have been limited this season, would be joining Kevin Long in John Coleman's revolution at Spotland, but nothing came of it and it looked as though he would remain at Turf Moor.
Then came the news of a loan at Plymouth until 6th March, a 33-day loan, to help the Devon club in their fight against the drop out of the Football League.
He's made just one start for Burnley this season, his only start for the club to date, at Cardiff in the Carling Cup and has been used only once, as a substitute, in the league since September so the move will allow him to get some first team games in albeit at a lower level.
There he will team up with manager Carl Fletcher who is well known to Eddie Howe from their days together at Bournemouth, and Fletcher was delighted with the signing.
Fletcher said: "I've known Alex for a little while now because Eddie Howe spoke to me about him. He's young, he's a Scottish Under 21 international and, like you do with very player, you do your homework, ask people you respect in the game and everything came back positive.
"He's a good age, so let's hope he can come down here, force his way into the team and do well for Argyle."