Saunders always seemed a strange appointment at Molineux. He never got to grips with their rapidly declining fortunes this season which ended with relegation to League One on Saturday, just a year after they'd dropped out of the Premier League.
Almost immediately there was a Burnley connection to the favourites in the betting. Steve Davis was installed as an early favourite, having had another good season at Crewe, and needless to say Owen Coyle's odds were short as they are for most jobs.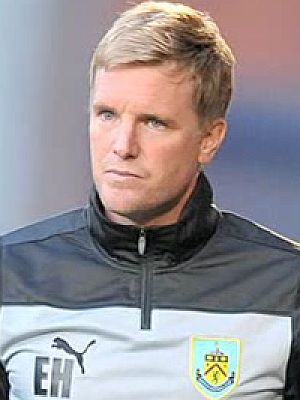 Early favourite to replace Kenny Jackett
Then came the news from Millwall, but this is a decision made by Jackett himself and certainly no sacking. Jackett was appointed Millwall manager on 6th November 2007 after they had parted company with ex-Claret Willie Donachie.
He said today: "After almost six seasons I personally feel the time is right for a new challenge, and also for a new manager to come into Millwall with fresh ideas, to take the club forward towards its long term goal of reaching the Premier League."
In response, chairman John Berylson said: "On behalf of the board of Millwall Football Club, I want to express my thanks to Kenny for his fantastic service and achievements over the past five and a half years," and added: "I wish I could have persuaded him to change his mind.
Jackett was English football's sixth longest serving manager in one job, behind only the Premier League quartet of Sir Alex Ferguson, Arsène Wenger, David Moyes and Tony Pulis along with Exeter's Paul Tisdale.
He hands over the baton of longest serving Championship manager to Nigel Clough who has been at Derby since January 2009.
Interestingly, Jackett has now been installed as favourite for the job at Wolves but a quick look at Sky Bet shows that Eddie Howe is the early favourite for Millwall with odds just shorter than those for Coyle.
Howe for Millwall? I can't quite get my head round that. I wouldn't have thought he'd be interested in leaving Bournemouth right now. But there again, I dismissed his return to Bournemouth with the early speculation.