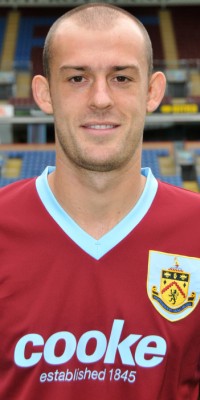 He last played for his country in a 3-0 defeat in Sweden back in August 2010 but was left out of the next games against the Czech Republic and Spain by manager Craig Levein.
The player reacted to that and when h was selected for the game against Northern Ireland in February last year he sent a text to another member of the Scotland backroom team saying that he no longer wanted to be considered.
There was a change of heart and last November his club manager Mick McCarthy said that Fletcher did want to play for his country again and that the situation should be resolved.
Nothing was said until Levein announced his squad for a friendly against USA and he said of Fletcher's about turn: "This decision has been a bit of time in coming. I'm very much looking at us going into a new campaign for the World Cup and I consider our friendlies against the USA and Australia (the latter to be played in August) as warm ups for the qualifiers. What I don't want to do is be going into this campaign with a distraction.
"So effectively, from now, I won't be considering Steven Fletcher for any of the friendlies or competitive matches. Fifteen months is a long time. That's it, finished now. I look at a lot of things that we've learned from the last qualifiers and what's important to me is that we have a group of players who value playing for Scotland.
"It sounds such a simple thing but they are desperately keen on playing for their country, and I would be doing them a disservice if I was to consider putting anyone in the squad who was less than 100 per cent certain about playing for their country.
"Let's be honest, what do I want as an indication of how important it is to play for Scotland? Do I want somebody like Steven Fletcher, or do I want someone like Darren Fletcher, someone who has put his health on the line continually to play for his country?"
The Scottish FA have confirmed it is not their decision but Levein's and Fletcher could be considered in the future under a new manager.