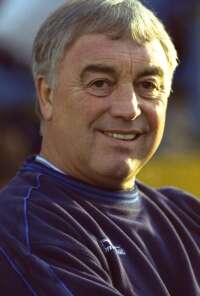 Stan - no more signings
Stan has said that he has no plans to add to his squad and neither does he expect anyone to be leaving. There has been the usual suggestion that Eddie Howe could be on his way again but it now looks certain that he will get his wish to stay on the south coast and join club in turmoil Portsmouth at the end of the season.
It was in defence where it was thought Stan might bring someone in and the news is not particularly good in that department. Steve Davis is still out with a calf injury and it now looks as though Ian Cox will be out for three weeks with the hamstring injury that saw him off the field early at Bramall Lane last Saturday. That could rule Coxy out of the remainder of the league games this season. We do though have Mitchell Thomas back to fitness Arthur will be looking to win his place back.
There will be one deal done hopefully next week and that will be to extend Marlon Beresford's loan deal. His current deal will allow him to play in the two Easter matches but if everything goes to plan Marlon will be here for another month and that means he will be available for the remaining three league games and the play off semi-finals. The play off final would come too late though and the only way he would be able to play in that is if he was signed on a permanent basis.
Stan has given the impression that he would like to keep Marlon and have two keepers fighting for the first team place.