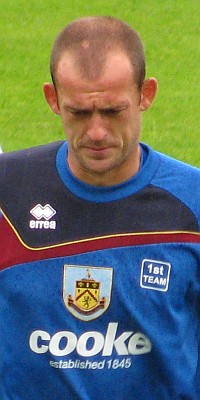 Steven Fletcher didn't play
Just 24 goals were scored over the opening weekend, an average of one per team, and the first of them came for the reds in a blue stadium in the televised game on Friday night.
Huddersfield, the away team, were the team in blue but they fell to a stoppage time goal from home team Cardiff City Reds, scored by their captain Mark Hudson. Just a year ago (in the days when they were the Bluebirds) they won their first game with a stoppage time goal at West Ham and history repeated itself to give them another winning start.
Leeds were next on, beating Wolves 1-0 in the lunchtime game at Elland Road. It was noticeable that it was a Wolves team without Steven Fletcher who is still determined to quit Molineux.
The other ten games went ahead in the afternoon with that 2-0 scoreline the biggest of the day. Tom Ince got both for Blackpool at Millwall while at Leicester, their second goal from substitute Andy King was probably the goal of the day.
It was a choice of two for me, the other being Ipswich's equaliser against relegated Blackburn. That was scored by Jason Lowe as he turned in a ball from Jason Scotland. It was the only own goal of the day but with only seven minutes remaining it was a very welcome goal.
We need some good news from down the road. It's all been quiet since Shebby was forced to apologise for speaking out against manager Steve Kean and pensioner player Morten Gamst Pederson who, incidentally, had an assist on Saturday.
I suspect it's only a matter of time before one has to go. My pick would be Shebby. After all, Agent Kean has done us proud so far and we don't want him going just yet. Then again, Shebby Singh's from a different hymn book and is good entertainment.
There was a rate sight on Saturday down at Crystal Palace, that of a Julian Speroni mistake. It's something we never see from him. They'd recovered from it and looked to be heading for a win against the Udinese franchise but two Udinese players, Almen Abdi and Matej Vydra, scored late to take the points, joining Blackpool as the only away winners.
Our opponents tomorrow are Middlesbrough and they were probably on the wrong end of the biggest surprise result, going down to a 1-0 defeat at Barnsley. They'll be wounded; we'll need to be careful.
Finally, it was a weekend without a solitary red card. The busiest referee was Stoke based Tony Bates who got his yellow card out of his pocket six times. Having said that, the Championship had been able to steer clear of the card happy referees on the first weekend.
The results and stats are below along with the first midweek fixtures.
The Results
Friday 17th August

Cardiff City 1 Huddersfield Town 0

Saturday 18th August

Barnsley 1 Middlesbrough 0

Ipswich 1 Blackburn Rovers 1

Birmingham City 1 Charlton Athletic 1

Leeds United 1 Wolverhampton Wanderers 0

Burnley 2 Bolton Wanderers 0

Leicester City 2 Peterborough United 0

Crystal Palace 2 Watford 3

Millwall 0 Blackpool 2

Derby County 2 Sheffield Wednesday 2

Nottingham Forest 1 Bristol City 0

Hull City 1 Brighton & Hove Albion 0
The Stats

Biggest Win

Blackpool 2-0 v Millall (away)
Burnley 2-0 v Bolton Wanderers (home)
Leicester City 2-0 v Peterborough United (home)

Total Goals Scored

24 (15 home - 9 away)

Player Scoring Most Goals

2

Owen Garvan (Crystal Palace)
Thomas Ince (Blackpool)

Highest Attendance

27,437 - Derby County v Sheffield Wednesday

Lowest Attendance

11,010 - Millwall v Blackpool

Total Yellow Cards

39

Total Red Cards

0

Most Cards in a Game

Leeds United v Wolverhampton Wanderers (6Y) Ref: Tony Bates
Leading Goalscorers (League Only)

2

Owen Garvan (Crystal Palace) - includes 1 penalty
Thomas Ince (Blackpool)
Disciplinary Record (League and Cup)

Club

Y

R

Y

R

Club

Y

R

Y

R

League

Total

League

Total

Barnsley

3

0

5

1

Huddersfield Town

3

0

4

0

Birmingham City

0

0

0

0

Hull City

2

0

2

0

Blackburn Rovers

2

0

2

0

Ipswich Town

1

0

1

0

Blackpool

2

0

2

0

Leeds United

4

0

5

0

Bolton Wanderers

2

0

2

0

Leicester City

2

0

2

0

Brighton & Hove Albion

1

0

2

0

Middlesbrough

2

0

2

0

Bristol City

1

0

3

0

Millwall

1

0

3

0

Burnley

1

0

3

0

Nottingham Forest

1

0

1

0

Cardiff City

1

0

3

0

Peterborough United

2

0

3

0

Charlton Athletic

1

0

1

0

Sheffield Wednesday

2

0

3

0

Crystal Palace

0

0

2

0

Watford

2

0

3

0

Derby County

1

0

2

0

Wolverhampton Wanderers

2

0

4

0
The Week's Fixtures
Tuesday 21st August

Blackpool v Leeds United (20:00)

Middlesbrough v Burnley

Bolton Wanderers v Derby County

Peterborough United v Millwall

Brighton & Hove Albion v Cardiff City

Sheffield Wednesday v Birmingham City

Bristol City v Crystal Palace

Watford v Ipswich Town

Charlton Athletic v Leicester City

Wolverhampton Wanderers v Barnsley

Huddersfield Town v Nottingham Forest

Wednesday 22nd August

Blackburn Rovers v Hull City