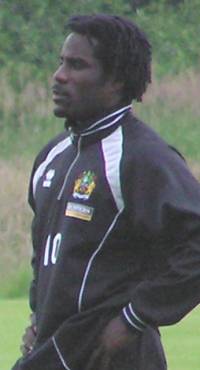 Ade Akinbiyi - will wear number 10 in the new season

The only two exceptions are Micah Hyde and Ade Akinbiyi. Micah has taken over the number eight shirt that was worn by both Robbie Blake and John Oster last season whilst Ade Akinbiyi will be wearing the number ten shirt worn for the previous two years by Ian Moore.



Three of the new boys have been given numbers in the first eleven. Defenders Wayne Thomas and Danny Karbassiyoon have taken the numbers two and three that were vacated by Lee Roche and Mo Camara whilst Wade Elliott has grabbed Tony Grant's number eleven shirt.



The two other new signings to date, Garreth O'Connor and Gifton Noel-Williams will wear numbers fourteen and fifteen respectively.



Click HERE to see the full list, and for more information about the players.