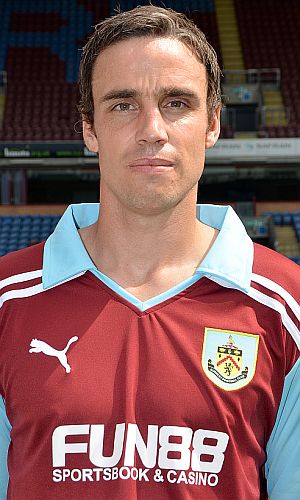 It's a long time since Duff first arrived at Turf Moor. He was one of five signings in the close season of 2004 when Steve Cotterill became manager, rejoining his former Cheltenham boss.
He joined a squad that included Brian Jensen, the only player now remaining at Turf Moor, along with players such as Mo Camara, Richard Chaplow and Robbie Blake.
Since that day he's gone on to play over 260 games for us, and this despite missing virtually a full season in 2007/08 having sustained a cruciate ligament injury in a home game against Crystal Palace.
Used predominantly as a right back in the early seasons he 's more recently played all his football at centre half with his last full back appearance coming at Wembley in 2009 when he turned in an excellent performance and then did the 'Duff Dance' before collecting his winners medal.
This season, he was sorely missed when out injured and it can come as no surprise to hear the news that he's been offered a new deal and that he's signed it will be met favourably by the Burnley fans. He must be one of the players fighting for the player of the year awards this time.
Now 34 years of age, he'll be hoping to continue in the first team throughout next season when another 22 league appearances will take him to 250.