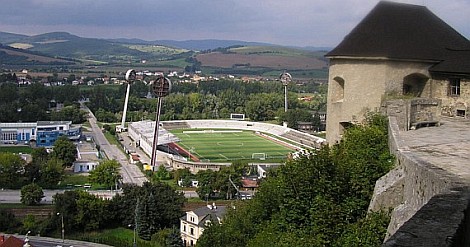 Štadión na Sihoti - home of FK AS Trenčín in Slovakia
Already 58 of the 92 Premier and Football League clubs are covered along with photographs from non-league grounds in England and to 28 other countries.
The newest countries added are Croatia, Czech Republic and Slovakia whilst since our previous update we've included more German grounds, some superb scenic photographs from Italy capturing the San Siro and Como Calcio on the banks of the lake.
In England check out the latest non-league grounds including those of Buxton, Farsley Celtic and Stafford Rangers where Stan Collymore once scored an FA Cup goal for Burnley.
I suspect we will soon be over that 150 - and there should be some additions in Scotland and Northern Ireland in the very near future, as well as the United States of America.
Please continue to send in your photographs and we'll get them into the new feature just as soon as possible.
Click
HERE
to see the Ground Photographs
Click
HERE
to email your photographs to us