SKY SPORTS SOURCES: Sunderland & Burnley in talks over Tyrone Mears
That's whay I saw and immediately my thoughts centred on who on earth we could bring in to replace him and how difficult it would be with the transfer window open for less than another 24 hours.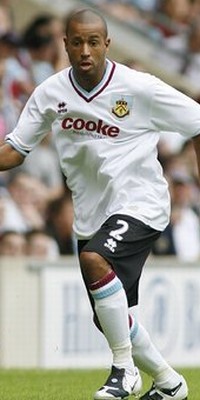 Tyrone Mears - no contact with Sunderland
Mears has done really well since joining the Clarets in the summer and would leave a big hole, so I was wondering what sort of money we might get that could in any way make this a good piece of business.
I've faith in us not selling him too cheaply, selling players is something we've done well in recent years in terms of the money we've got, but on 31
st
January was just what we could have done without.
My plan was to send a couple of text messages to people and then get something written for Clarets Mad and by the time I was ready to write an article it was all change with the club issuing a brief but very clear statement.
It read:
"Burnley Football Club can confirm that contrary to media reports, the club is NOT in talks with Sunderland over the potential transfer of full back Tyrone Mears.

"Despite reports on Sky Sports News on Sunday night, the club has had no contact with Sunderland".
That seems clear enough, although of course there can be no guarantees that Sunderland, or indeed any other club, won't contact us tomorrow over Mears on any other player.
Still it ends the panic and allows us to concentrate on waiting to see who else Brian Laws might bring in tomorrow before the window closes.