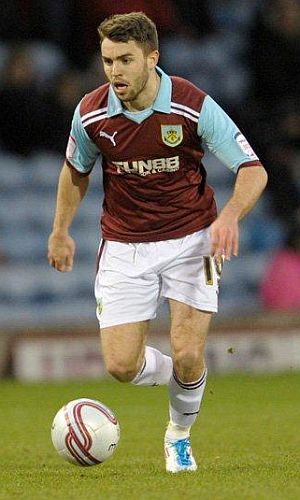 McQuoid signed for Burnley on a three month loan in January 2012 having previously moved from his first club Bournemouth to Millwall. He made 17 appearances for us in the Championship, nine of them starts and eight from the bench, and scored once, a screamer at Doncaster that won us the game 2-1.
When Eddie Howe returned to Bournemouth, McQuoid had already gone back in the previous summer, but he hasn't played a big part. He spent time on loan at Peterborough, scoring their winner in the Johnstone's Paint Trophy against Chesterfield at Wembley.
He was at Coventry all last season on loan as part of the deal that saw Callum WIlson leave Coventry for Bournemouth.
During those last three years he's made just 35 appearances for the Cherries, but Howe said of him recently: "Josh is someone we are very fond of and a very talented player who probably now needs to find a new home and create a different path in his career.
"He is someone we will share some very good memories with and someone we hope does very well."
That new home is Kenilworth Road. With no real future at Bournemouth he's opted for this move with his new manager John Still saying: "Josh is a very good player. He's a busy player, a buzzy one, he can play down the middle as a two or in a three, and he's versatile, can score goals and can create goals.
"I think he feels as though he's got to play catch up with his career again. I sense that he's hungry to resume his career and we're delighted to have secured his future."
McQuoid himself said: "The size of the club and the support was a major factor in signing but I want to achieve something here. I could tell from the first meeting with the manager that this was a club that wanted to go places and I didn't want to sign for a mediocre club happy just to sit in the middle of the league.
"I've come here to do well and help this club win promotion."