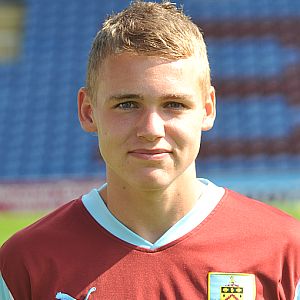 McKee signed for the Clarets as a 16-year-old, believed to have cost us £100,000 when he arrived from Livingston where he had already made a first team debut.
He went straight into Terry Pashley's youth squad where he served a two year scholarship before agreeing terms to sign as a professional in the summer of 2011. He looked set to be involved with the first team, and was on the bench for the early season Carling Cup game against Burton Albion.
He left soon after on a half season loan to St. Mirren, where he played twice, before returning in January, but he wasn't able to break through into the squad and played only occasionally for the reserves before being formally released at the end of the season.
Bolton haven't confirmed the news yet and there are no details, but McKee himself has said via Twitter: "Delighted and proud to have signed for Bolton Wanderers, pre-season starts Thursday time to get the head down!"