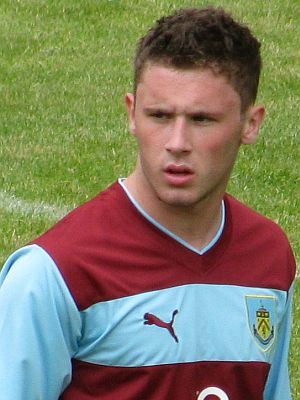 Shay joined Burnley for the start of the 2010/11 season on a two year scholarship and had a superb second season, scoring a lot of goals including those against West Brom and Fulham which helped propel us into the national headlines once again at youth level.
That won him a one year professional deal and early last month he was given another contract offer, but speculation this week surrounded that with suggestions that he's now left the club with the offer having been withdrawn.
Today, in a rather terse statement, the club have confirmed his departure saying he was released at the end of the 2012/13 season whilst thanking him for his efforts and wishing him well in his future career. This comes after he spent the last few months of the season on loan at Hyde.
He made one first team appearance, at Doncaster as a late substitute last season, and was on the bench for the league game at Middlesbrough this season.
Shay returned home to Northern Ireland this week having been given the news. Best of luck to him in finding another club.