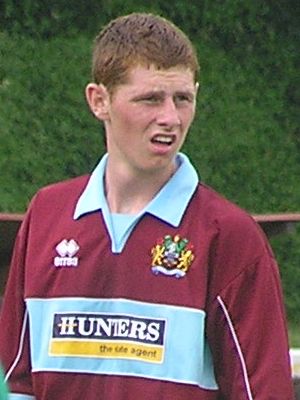 They are two of three Premier League clubs to have made contact in the race for McCann, the third I understand to be Norwich, and there is also keen interest from Leicester and Nottingham Forest who finished last season in the top eight in the Championship.
McCann's agent Gary Mellor confirmed that initial talks with Hull had been with assistant manager Steve Agnew and told the Hull Daily Mail: "Hopefully we can sit down and speak to the management at Hull City this weekend and see if things can progress. I spoke to Steve Agnew and he said that they have watched Chris a number of times last season and were impressed.
"Chief scout Stan Ternent is also a big fan I believe, but we have yet to sit down and discuss the matter with Steve Bruce, which we hope to have done by next week."
McCann played just seven Premier League games for Burnley during the 2009/10 season, being forced off with injury in both the home game against Sunderland and the away game at Bolton, and Mellor added: "Obviously Chris would like to play in the Premier League, and we have not rushed anything. We did have a couple of Championship clubs suggest their offers would only be for 48 hours, but we stood that out and they are still there.
"At present, Hull and two other Premier League clubs have indicated he is on their lists. Whether he is number one, two or three on their target lists though, I do not yet know."