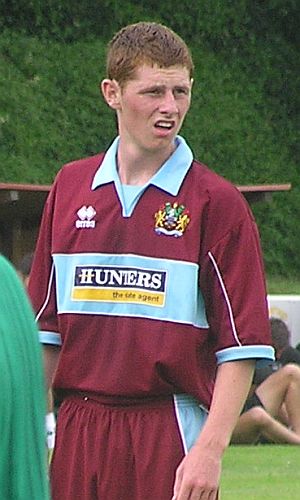 Heading that list is midfielder and former captain Chris McCann who had already indicated to the club that he had decided to move on this summer.
It's a long time since the Dubliner arrived at Burnley to join the youth team in the summer of 2004. Within a year he'd made a first team and he went on to become a vital member of the promotion team in 2009 with only Brian Jensen and Graham Alexander spending more time on the pitch.
A knee injury sustained early in the 2009/10 season kept him out of the game for most of the next two years but the last two seasons have seen him fit again and playing regularly in the midfield.
However, the parting of the ways became obvious recently and, after 268 appearances for Burnley, starting with a debut against Coventry in 2005, in which he's scored 31 times, he is now set to move to a new club.
Joining him are Alex MacDonald, Wes Fletcher and goalkeeper Jon Stewart. Alex has only just returned from a loan at Burton where he ended his stay with two appearances in the League Two semi-final against Bradford City.
He has been a full time pro at Burnley for five years but most of his first team football has been elsewhere.
He had loans at Falkirk, Inverness Caledonian Thistle and Plymouth on two occasions before his recent loan at Burton. He's also represented Scotland up to under-21 level during that time.
MacDonald made his first team debut in the last home game of the 2007/08 season, coming on for Wade Elliott in a 3-3 home draw against Cardiff most notable for Andrew Cole chasing Darren Purse up the tunnel.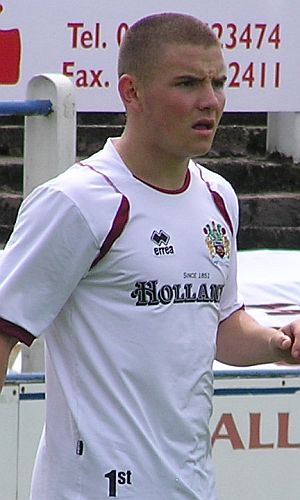 The last time he turned out for the first team was in the Capital One Cup tie against Plymouth in August last year, that game coming just two days before he returned to Plymouth for a second loan.
Fletcher leaves after making just two first team appearances, both as a substitute in Carling Cup games against Morecambe in 2010 and then Burton a year later. Like MacDonald, most of his first team football has come away from Burnley during loans.
The last of the four Stewart has been with Burnley for two seasons having previously been released by Bournemouth. He spent some time on the bench during the 2011/12 season when Brian Jensen was injured but his only first team action has come during loan spells at Alfreton, the last of which ended in January this year.
They join Adam Evans, Joe Jackson, Shay McCartan, Aryn Williams and Jensen who were all released recently. Evans and Williams never made the first team while Jackson (at Blackpool) and McCartan (at Doncaster) both made one substitute appearance for the first team.
Whilst wishing them all the very best of luck in their search for new clubs, we now move on with news that Martin Paterson has been offered a new deal to stay with the Clarets and Michael Duff will remain with us next season after triggering an extension to his contract having played an agreed number of games in 2012/13.
There will also be more new signings to add to that of Tom Heaton whose arrival from Bristol City was confirmed at the end of last week.
The CURRENT SQUAD can be found via the Players drop down menu which also shows the dates at which their contracts come to an end.