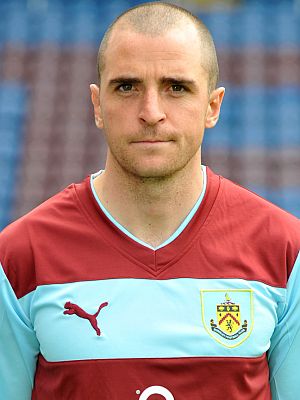 The club had to rush out the news this afternoon after it appeared on Twitter with manager Sean Dyche saying: "We are absolutely delighted that Dean has signed an extended deal and it is another piece in the planning and preparation going forwards.
"People will be aware that we are having to be prudent with our finances, but we also want to remain competitive and keep progressing the club. In his time at Turf Moor over the past couple of seasons, Dean has quite clearly shown that he wants to be competitive with us. His commitment is another sign that players want to be at Burnley Football Club.
"We want to build something here and it was always in my thoughts to get Dean on a new deal. Equally, Dean has always intimated that he would like to sort something out and stay. The fact he was eager to do so speaks volumes."
There have been mixed views on the message board today on this news. ThomasBFP wrote: "Good signing. A player who fluctuates depending on the ability of the midfield around him. If we can bring in a player to win the ball and keep it to play alongside Marney then it'll be a good duo."
Another pleased is jwp who added: "Really pleased about this, does the ugly side of the game very well."
Not everyone shares that view. "Quite surprised he's signed actually, he's not looked remotely interested for weeks," wrote the_quoon while claretspice added: "His engine and tenacity are beyond doubt, and his tackling is OK but he's deficient in pretty much every other area of the game - passing, touch, goalscoring, covering his defenders, and so on. It's a safety first signing which smacks of very limited horizons for next season."
Marney was one of the summer signings in 2010 following relegation from the Premier League. Since signing from Hull he's made 110 league appearances for the Clarets, ironically reaching his century against Birmingham in a game where he was wrongly sent off by referee Darren Drysdale.
He's now followed both Ross Wallace and Kevin Long in signing new deals recently. I expect Michael Duff and Lee Grant to join them in the not too distant future although there does still appear to be a lot of speculation regarding the futures of both Chris McCann and Martin Paterson, two more players who are out of contract in the summer.