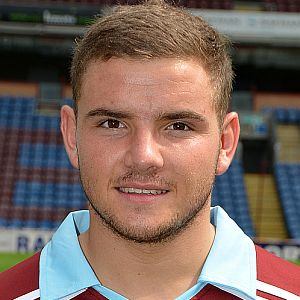 It's Accrington's heaviest home defeat since they were promoted into the Football League in 2006 and a current Burnley player had a prominent role in the game.
Alex MacDonald is currently on loan at Plymouth and was making his third appearance for the Devon club who seem to have a complex about the Clarets.
It was Alex who gave them an early lead. He won the ball 30 yards out and played it wide to Nick Chadwick who then slid in a pass for Macca to slide the ball home.
Having then been yellow carded, he doubled the lead and again Chadwick played a part. This time the former Everton striker saw his shot saved by Ian Dunbavin but MacDonald rushed in to poke the ball home.
Darren Purse got Plymouth's third, the same Darren Purse who was chased up the Turf Moor tunnel by Andrew Cole on the day MacDonald made his Clarets' debut and Luke Daley completed the scoring in stoppage time.
MacDonald is currently on a month's loan at Plymouth which will come to an end on 6th March.