It looks as though this will be much earlier than last year when there was something of a delay, and there has already been some news with long serving goalkeeper Brian Jensen revealing via Twitter that he's not been offered a new deal.
Earlier today, Jensen tweeted: "Emotional day today. Not been offered a contract so time for a new challenge."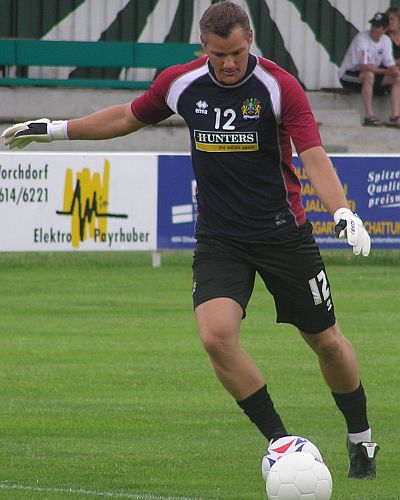 The news cannot come as a surprise. Our longest serving player, who became a Claret on 30th June 2003 when Stan Ternent brought him to Turf Moor, hasn't featured too much this season, starting just three games before getting his final farewell as a late substitute in the win against Ipswich on Saturday.
He's really been second choice since Brian Laws kept Lee Grant in the team for the league game at QPR in October 2010. Twice he wrestled the goalkeeper's jersey back, as he'd done successfully against Danny Coyne, Gabor Kiraly and Diego Penny, but since suffering an injury at Peterborough in September 2011 he's started only one league game, that being the last game of the 2011/12 season.
Approaching his 38th birthday next month, he's made a total of 310 appearances for Burnley. Of those 271 have been in league games, 17 in the FA Cup, 19 in the League Cup and the remaining three in the play-off games four years ago.
In terms of those league appearances he's crept above our first post-war goalkeeper Jimmy Strong with only four having taken their place between the posts more than him, those four being Jerry Dawson, Alan Stevenson, Adam Blacklaw and Marlon Beresford.
He's had his bad moments, no doubt about that, and our FA Cup exit at Barnsley will figure high in that list, but he's also had some fantastic times at Burnley, none more so than when facing penalty shoot outs.
Earlier this season he helped us through in the 2nd round of the League Cup against Plymouth with three saves in the penalty shoot out to take us through after a disappointing performance. It was very much a favoured competition for him; he'd performed the same shoot out heroics against Chesterfield (2003/04), Wolves (2004/05), Grimsby (2007/08) and Chelsea (2008/09).
Plymouth made it five, although Jensen himself will be quick to inform you that there was a sixth, in the Isle of Man Tournament of 2003.
If you asked me to single out any performances then I'd point to two way above any others and they came within a matter of weeks of each other. The first was the 1-0 league win against Reading in October 2008 and then in the League Cup quarter-final against Arsenal five weeks later. Which was the best of the two? Take your choice but I'd put the Reading one at the top.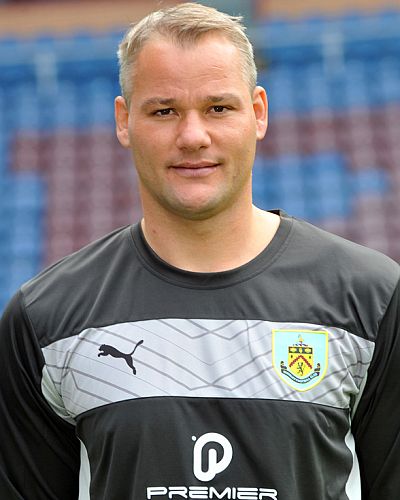 Known as the Beast at West Brom, his previous club, he quickly adopted the same nickname at Burnley, and it reached the point where just collecting a simple ball would ensure the sound of BEAST around the ground.
His goalkeeping has provoked many an argument on the message board. There were always arguments put forward for and against him being selected ahead of Coyne, Kiraly and Grant, although not so much Penny, but from next season those arguments will be no more.
It looks as though we are going to need a clean sweep of goalkeepers. A week ago it looked almost odds on that Grant would be staying at Burnley but things changed dramatically and a move to Derby now looks to be imminent.
Other players will go too. Chris McCann, Martin Paterson (on frees) are being touted to be on their way as are Charlie Austin, Keith Treacy and Kieran Trippier although I believe there may be one big surprise in the retained list with one player staying at Burnley having been expected to go.
But for now, it's a farewell to the Beast, although he'll be back with us soon for one last appearance in his own testimonial. There's no definite date as yet and no definite opponents although it seems that there are two clubs who have been approached, one from England and another from Europe.
That will be the day when we'll probably hear nothing but BEAST as our goalkeeper of the last ten years makes his last Turf Moor appearance before heading off for pastures new.
I've just one final Beast memory to finish things off and that was Luton on 5th November 2005. I still believe that referee Paul Melin got it wrong in sending him off but it all led to one of the most memorable of games with Ade Akinbiyi's hat trick and a 3-2 win against all the odds with ten men and John Spicer in goal. I'm not sure I'd ever want to see Spicer in goal again though.