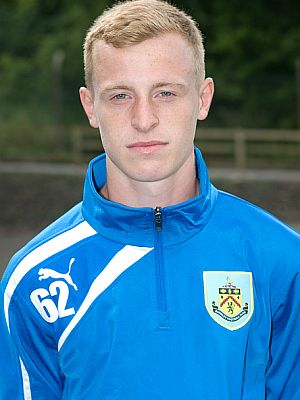 The locally born Nuttall had a trial in Cyprus before the end of the season but has now opted to combine studying for a degree and playing football for Wrexham, the former Football League club now in the Conference.
He's going to be part of the Glyndŵr Wrexham Football Academy, the ground breaking partnership between Wrexham Football Club and Glyndŵr University, who own Wrexham's Racecourse ground, which has attracted fifteen players from across the UK.
The academy, managed by Lee Jones and Adam Owen is backed by Wrexham FC director Barry Horne and supported by ambassadors Michael Owen, Aaron Ramsey and Neil Taylor, and will allow the young footballers to study for a degree at Glyndŵr University while also training and playing for Wrexham or one of their feeder clubs based in the Welsh football league.
The new scheme is backed by the Professional Football Association and supported by the League Football Education, and will give the lads a dual opportunity.
Lewis, whilst looking forward to playing for Wrexham, will be studying for a BA (Hons) degree in business.