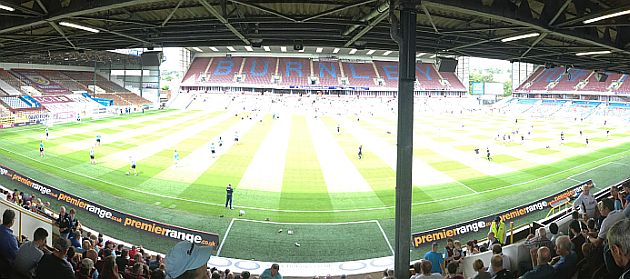 Since the last Championship update there have, inevitably, been some more managerial changes. Danny Wilson was chosen to replace David Flitcroft at Barnsley. Whether they will begin to play like Brazil again I doubt and I suspect Wilson won't be edging them near the Premier League anytime soon either.
Gianfranco Zola decided he'd had enough of managing the Udinese development squad based in Hertfordshire and playing Championship football under the name of Watford. His replacement down the Yellow Brick Vicarage Road is Guiseppi Sannino. I can't say too much about him to be honest. The simple truth is I'd never heard of him until he turned up as Zola's replacement.
Millwall decided half a season was enough for Steve Lomas. Never wanted by the Millwall fans because of his West Ham connections, he was sacked on Boxing Day with Millwall legend (and he scored considerably more than 12 goals for them) Neil Harris being placed in temporary charge.
Harris has ruled himself out and right now the favourite for the job is Ian Holloway with Dave Jones, recently removed from the hot seat at Sheffield Wednesday, just behind him in the betting.
Our former coach Stuart Gray remains in charge at Hillsborough. He was given a further two games to prove himself by owner Milan Mandaric and he promptly won the first of them against Blackpool. He could be the new permanent manager by the time they pitch up at the Turf in two weeks time.
Blackpool had beaten Wednesday at the end of November at Bloomfield Road but it has been disaster ever since for those with a preference for donkeys. Their 1-1 home draw against Leeds on Boxing Day is their only point in the last seven games.
The natives are not too enamoured with manager Paul Ince right now and were probably hopeful he would land the Cardiff job when he suddenly found himself high in the betting. Not to be and they could be the team that finds itself sliding all the way down towards the bottom in the second half of the season.
Yeovil and Barnsley occupy the bottom two places. Both have 17 points and have now been joined in the relegation places by Doncaster who have four points more. Sheffield Wednesday and Millwall are hovering just above.
Then it's Charlton where there could be changes soon. Manager Chris Powell believes his long term future might not be too secure with the club now in talks with potential new owners from Belgium, the current owners of Standard Liege.
Up at the top of the league, having dropped out of the automatic promotion places last Sunday we duly climbed back into them with the win against Huddersfield. It's very tight now at the top. We have a one point lead over QPR and are a further two points ahead of Derby.
Significantly our lead over seventh place, currently occupied by Brighton, is now 11 points. And for those with their glass more than half empty, we are now 26 points clear of the relegation places. I think we should have no concerns on that score this season.
It's break time now for the FA Cup with the next fixtures coming in just over a week's time. By the time we travel to Yeovil we could be seven points behind Leicester or we could be in third place as Leicester play Derby in front of the Sky cameras on the Friday night.
Those fixtures are shown below along with the New Year's Day results and stats, the leading goalscorers, each club's red and yellow card count and the highest and lowest attendances.
The Results
Wednesday 1st January

BIRMINGHAM 1 BARNSLEY 1

LEEDS 1 BLACKBURN 2

BOLTON 2 MIDDLESBROUGH 2

MILLWALL 1 LEICESTER 3

BRIGHTON 1 BOURNEMOUTH 1

QPR 2 DONCASTER 1

BURNLEY 3 HUDDERSFIELD 2

READING 1 NOTTINGHAM FOREST 1

DERBY 0 WIGAN 1

SHEFFIELD WEDNESDAY 2 BLACKPOOL 0

IPSWICH 1 CHARLTON 1

YEOVIL v WATFORD - postponed
The Stats

Biggest Win

LEICESTER 3-1 v MILLWALL (away)
SHEFFIELD WEDNESDAY 2-0 v BLACKPOOL (home)

Total Goals Scored

30 (15 home - 15 away)

Player Scoring Most Goals

DANNY INGS (BURNLEY) v HUDDERSFIELD
MARTIN PATERSON (HUDDERSFIELD) v BURNLEY

Highest Attendance

30,145 - LEEDS v BLACKBURN

Lowest Attendance

10,014 - MILLWALL v LEICESTER

Total Yellow Cards

40

Total Red Cards

0

Most Cards in a Game

READING v NOTTINGHAM FOREST (7Y 1R) Ref: MICHAEL OLIVER
Leading Goalscorers (League Only)

17

ROSS McCORMACK (LEEDS) - includes 1 penalty

16

JORDAN RHODES (BLACKBURN) - includes 3 penalties

15

DANNY INGS (BURNLEY) - includes 1 penalty

12

CHRIS MARTIN (DERBY) - includes 3 penalties
DAVID NUGENT (LEICESTER) - includes 7 penalties

11

CHARLIE AUSTIN (QPR) - includes 3 penalties
CRAIG BRYSON (DERBY)
TROY DEENEY (WATFORD) - includes 3 penalties
DAVID McGOLDRICK (IPSWICH) - includes 1 penalty

10

LEWIS GRABBAN (BOURNEMOUTH) - includes 2 penalties
JAMES VAUGHAN (HUDDERSFIELD) - includes 2 penalties
SAM VOKES (BURNLEY) - includes 2 penalties

9

ALBERT ADOMAH (MIDDLESBROUGH)

7

TOM INCE (BLACKPOOL) - includes 3 penalties
ADAM LE FONDRE (READING) - includes 2 penalties
DARYL MURPHY (IPSWICH)
CHRIS O'GRADY (BARNSLEY) - includes 1 penalty
ANDY REID (NOTTINGHAM FOREST)
MATT SMITH (LEEDS)
JAMIE VARDY (LEICSTER)
JAMIE WARD (DERBY)
CONNOR WICKHAM (SHEFFIELD WEDNESDAY)
Hat Tricks
Date

Player & Game

10/08/13

3: TROY DEENEY - WATFORD v BOURNEMOUTH (home)

24/08/13

3: JAMES VAUGHAN - HUDDERSFIELD v BOURNEMOUTH (home)

14/09/13

3: CRAIG BRYSON - DERBY v MILLWALL (away)

21/09/13

4: JESSE LINGARD - BIRMINGHAM v SHEFFIELD WEDNESDAY (home)

10/11/13

4: ROSS McCORMACK - LEEDS v CHARLTON (away)

07/12/13

4: CHRIS MARTIN - DERBY v BLACKPOOL (home)
Disciplinary Record (League and Cup)

Club

Y

R

Y

R

Club

Y

R

Y

R

League

Total

League

Total

BARNSLEY

33

3

33

3

IPSWICH

28

1

29

1

BIRMINGHAM

43

2

50

3

LEEDS

38

1

41

1

BLACKBURN

42

3

44

4

LEICESTER

30

1

33

1

BLACKPOOL

41

9

42

9

MIDDLESBROUGH

37

4

37

4

BOLTON

41

1

41

1

MILLWALL

37

4

38

4

BOURNEMOUTH

39

3

41

3

NOTTINGHAM FOREST

50

3

56

3

BRIGHTON

42

2

43

2

QPR

33

1

34

1

BURNLEY

32

2

37

3

READING

45

3

49

3

CHARLTON

31

2

34

2

SHEFFIELD WEDNESDAY

44

1

44

2

DERBY

37

2

43

2

WATFORD

45

0

50

0

DONCASTER

34

2

35

2

WIGAN

39

2

43

2

HUDDERSFIELD

37

2

41

2

YEOVIL

46

1

53

1
Highest and Lowest Attendances

Highest

Lowest

Att

Fixture

Att

Fixture

33,432

LEEDS v BRIGHTON (03/08)

5,530

YEOVIL v BLACKPOOL (03/12)

31,031

LEEDS v BARNSLEY (21/12)

6,053

YEOVIL v CHARLTON (03/12)

30,416

LEICESTER v NOTT'M FOREST (09/11)

6,149

YEOVIL v WIGAN (10/11)

30,367

LEEDS v MIDDLESBROUGH (23/11)

6,454

DONCASTER v MILLWALL (29/12)

30,145

LEEDS v BLACKBURN (01/01)

6,476

YEOVIL v LEICESTER (01/10)

28,282

BRIGHTON v BOURNEMOUTH (01/01)

6,620

DONCASTER v YEOVIL (23/11)

28,276

NOTTINGHAM FOREST v DERBY (28/09)

6,769

DONCASTER v BOURNEMOUTH (31/08)

28,070

NOTT'M FOREST v BOURNEMOUTH (19/10)

6,873

YEOVIL v BRIGHTON (19/10)

27,912

BRIGHTON v BLACKBURN (09/11)

7,047

YEOVIL v DERBY (24/08)

27,755

BRIGHTON v NOTTM FOREST (05/10)

7,170

YEOVIL v BLACKBURN (21/12)
The Next Fixtures
Friday 10th January

LEICESTER v DERBY

Saturday 11th January

BLACKBURN v DONCASTER

IPSWICH v QPR

BLACKPOOL v MIDDLESBROUGH

SHEFFIELD WEDNESDAY v LEEDS (12:15)

BOLTON v NOTTINGHAM FOREST

WATFORD v READING

BRIGHTON v BIRMINGHAM

WIGAN v BOURNEMOUTH

CHARLTON v BARNSLEY

YEOVIL v BURNLEY

HUDDERSFIELD v MILLWALL