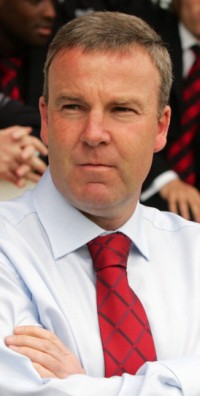 Kenny Jackett - you think he will be the winning manager

Last week we asked you who would win the Championship Play Off Final, via our voting poll, and you came out in favour of Watford. They went on to beat Leeds comfortably last Sunday at the Millennium Stadium.



So will the Clarets Mad voters get it right again? It's the lower placed two clubs who have reached this final and this time you've gone for Swansea to win it to claim that last place in the higher league.



It's four years since Barnsley were relegated, but for Swansea it is 22 years since they played in the top two divisions of English football. They suffered three relegations in four seasons during that period.



Kenny Jackett's Swansea or Andy Ritchie's Barnsley – we'll see later today if the Clarets Mad voters have got it right again.