The transfer rumour merry go round suggests Burnley are targeting Bristol City's twenty goals a season striker Ivory Coast international Jonathan Kodjia.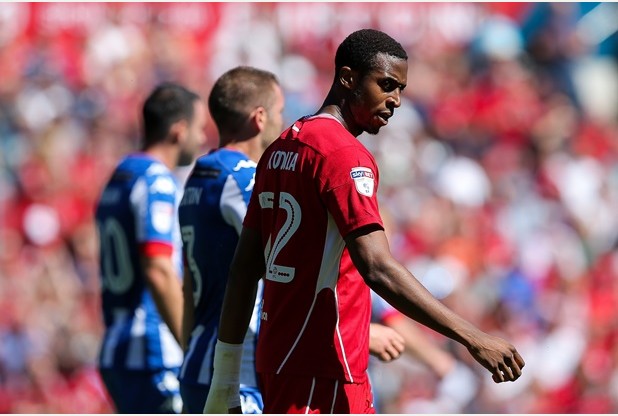 Photo source: PA.
Kodjia fuelled a Bristol City fans' forum with a "will he stay or will he go" debate last night, when the player removed all images of himself in action for the Bristol club from his Instagram account.
The player also "unfollowed" the club. It is no secret that Burnley gaffer Sean Dyche is a known admirer of the player.
Kodjia fits exactly the mould for the sort of striker Burnley need in their quest to remain in the Premier League.
The Clarets are desperately keen to add quality to their Premier League squad. Kodjia certainly fulfills that requirement.
A fee expected to be in the region of £10 million pounds may however prove an insurmountable obstacle for the notably frugal Clarets. (TEC).