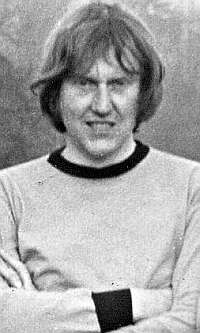 The statement was released around noon today and read:
Burnley Football Club regrets to announce that Mr Barry Kilby is to stand down as Chairman of the Board of Directors at the end of May.
Mr Kilby joined the Board in October 1998, was appointed Chairman two months later and, in January 1999, invested £3m to become the club's biggest shareholder.
In his 13-year tenure he has overseen two promotions, including the honour of leading the club in their inaugural Premier League campaign in 2009/10.
In a statement to the club, Mr Kilby said: "It has been an honour and a privilege to have been at the helm of this great club for the past 13 years.
"However, growing demands on my time caused by the treatment of unfortunate health issues have convinced me that the time is right to plan to step down as Chairman.
"I will, of course, give my full support to my successor and hopefully will still be able to make a significant contribution to the well-being and progress of Burnley Football Club."
This isn't Portsmouth; this is Burnley Football Club and therefore a change of chairman is big news. Bob Lord was the man in charge when I first started watching Burnley and since then there have been just three changes of chairman, to John Jackson in 1981, to Frank Teasdale in 1985 and the most recent to Kilby at the beginning of 1999.
He'd joined the board in October 1998 and was appointed chairman at the beginning of 1999 as he invested £3 million to become the club's largest shareholder, a position he held until during this season.
We were struggling near the bottom of what is now League One when he arrived. We survived only after a run of unbeaten games at the end of the season, this after his investment had allowed us to bring in a total of eight new players.
It's a tribute to his chairmanship and his leadership that we've never been in that sort of position since. A year later we were promoted and since, in twelve years, we've been in the top two divisions of English football.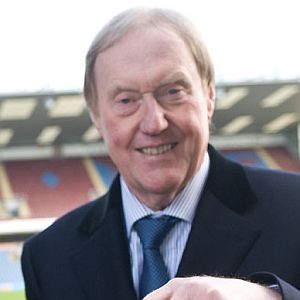 One of the main reasons for that is down to the leadership provided by our chairman, during a time when the club has employed only five managers - Stan Ternent, Steve Cotterill, Owen Coyle, Brian Laws and Eddie Howe.
Critics will always point to January 2010. They will wrongly accuse him of not doing enough to keep Coyle whilst criticising the appointment of Laws, perhaps the only managerial mistake he and his board have made.
I've got the utmost respect for Barry Kilby and what he's done for Burnley Football Club. Today's news was a shock but not a surprise. I was expecting him to stand down in the not too distant future but wasn't expecting an announcement today.
He's not perfect. He's whinged about ITV Digital a bit too much and he didn't do much about improving the weather last Saturday, but overall he's been an outstanding chairman.
I wish him, Sonya and their family the very best and hope that those health issues are very quickly, and successfully, resolved.
There's a thread on the message board where you can leave your comments on today's announcement and on Barry Kilby's time as chairman.