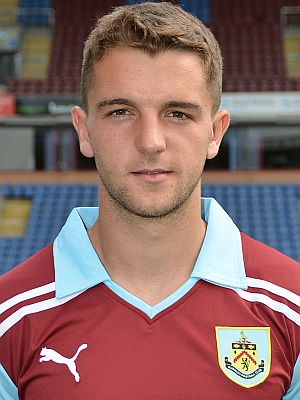 I think most supporters are now resigned to Jay moving this summer. With the club expected to record another loss for the 2011/12 season a player sale seems the most likely and obvious way to balance the books and there is no doubt that Jay is able to do more balancing than any of our other players.
Whether there has been a queue at the door trying to sign him we don't know, but the number of clubs being linked with him seemingly grows by the day.
Everton, Fulham, Newcastle, Norwich, Reading, Southampton, Stoke, Sunderland and even Championship clubs Bolton and Cardiff; they've all been mentioned with some of them reported to have made offers for him.
Fulham were the first to stick their head over the parapet with a reputed £5 million offer but that was way below Burnley's valuation of him. Cardiff were supposed to have topped that and now, just before midnight on Monday, news broke of a £7 million offer from Southampton having been accepted.
That news broke at the Southampton end and in the Daily Mirror our old friend Alan Nixon, he of the Moses quote, has intimated that Saints are ready to use former Claret Richard Chaplow as part of the deal. Nixon said last night: "If Rodriguez says yes, then Chaplow can go other way if he wants. If Rodriguez says no, Chaplow won't go."
Southampton were leaders to get Jay last summer and had an offer of around £5 turned down by the Clarets. Nigel Adkins remains keen to add him to a squad that already includes Danny Fox and Jack Cork as well as Chaplow.
Jay is away on holiday right now so nothing is likely to happen immediately, but it is beginning to look that his transfer away from Burnley is going to be sooner rather than later.