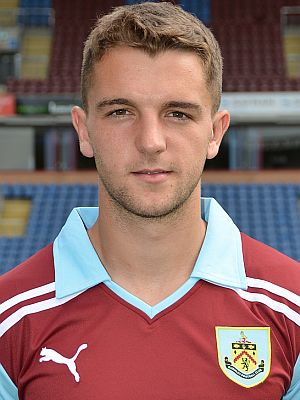 There were 13,258 at that Peterborough game on the first Saturday in February but I'm not sure how many of those were still inside the ground when Jay scored on 87 minutes to wipe out Paul Taylor's early goal for Peterborough.
It had nothing to do with the quality of football that day, or lack of it, but was all down to the weather that was as bad as anything many of us have witnessed at the Turf in many a year. The ground was emptying throughout the second half as concerns on getting home grew.
What they missed was a stunning Jay Rod goal. He received the ball from substitute Zavon Hines just over the half way line on the right hand side of the pitch. He moved forwards towards the Jimmy Mac end of the ground in a run that saw him arrive on the edge of the box on the left.
He then, in one move, cut inside two defenders before placing the perfect shot across goalkeeper Joe Lewis into the far corner.
It won 45.9% of the vote and that meant he was an easy winner with Josh McQuoid's strike at Doncaster (10.1%) the only other goal to reach double figures with Ross Wallace's free kick against Blackpool and Jay's late winner at Hull following in the next two places.
Jay becomes the 11th winner of the Clarets Mad Goal of the Season and joins Kieran Trippier (Player of the Year) in winning this season's awards.
The winners since 2001/12 are below.
THE CLARETS MAD WINNERS
PLAYER OF THE YEAR
2001/02: Arthur Gnohere
2002/03: Graham Branch
2003/04: Robbie Blake
2004/05: Gary Cahill
2005/06: Ade Akinbiyi
2006/07: Eric Djemba-Djemba
2007/08: Wade Elliott
2008/09: Robbie Blake
2009/10: Chris Eagles
2010/11: Jack Cork
2011/12: Kieran Trippier
GOAL OF THE SEASON
2001/02: Arthur Gnohere 2nd v Preston North End (a)
2002/03: Dean West v Stoke City (a)
2003/04: Robbie Blake v Gillingham (h) & Lee Roche v Crystal Palace (h)
2004/05: Micah Hyde v Blackburn Rovers (a)
2005/06: Ade Akinbiyi 2nd v Luton Town (a)
2006/07: Wade Elliott v Sunderland (a)
2007/08: Wade Elliott v Charlton Athletic (h)
2008/09: Martin Paterson v Reading (a)
2009/10: Robbie Blake v Manchester United (h)
2010/11: Jack Cork v Preston North End (a)
2011/12: Jay Rodriguez v Peterborough United (h)