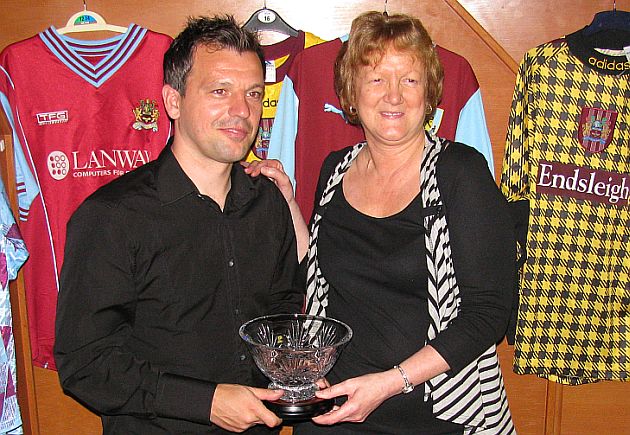 Janice was initially diagnosed over nine years ago and it seems to have been a never ending battle that she's faced. More than once it looked as though she'd beaten it but her time in remission shortened each time.
Just a few weeks ago she travelled with the Supporters' Club to Cardiff on their weekend trip and I referred to her in my match report, how good it was to see her at an away game again. It was her first since the win at Brighton in December last year.
I've known her for some years and, both being stubborn, we've certainly had our arguments, particularly with the organisation of the Supporters' Clubs Player of the Year Evenings.
She'll be missed by so many involved with the Supporters' Club and by so many Burnley supporters. My thoughts are very much with her husband Gary and her son Marc, who posts on the Clarets Mad Eli's message board as Fretters, at this sad time.