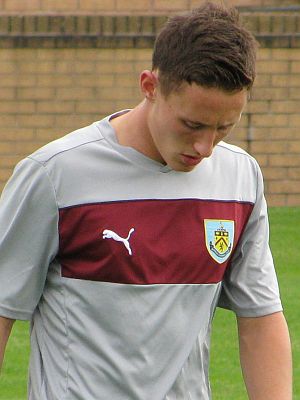 Joe Jackson joins Workington
Ben Hoskin, who left Turf Moor in 2010, and Dave Lynch, who has spent a season with Burscough since being released by the Clarets, were already there and have been involved in their pre-season games.
Yesterday manager Darren Edmondson doubled that number.
Earlier in the day he captured Ross Wilson who, like Lynch, was released by the Clarets at the end of the 2011/12 season.
At that time Joe Jackson was making his first team debut for the Clarets, replacing Charlie Austin late in the 4-0 defeat at Blackpool.
He'd just returned from Barrow and spent part of last season there again on loan but he too was released at the end of last season.
And last night Joe joined the group of ex-Clarets at Borough Park when he signed a one year deal in time for him to be in the squad for a possible debut at Telford on Saturday.
I hope those of them who play on Saturday kick off their season well.
The very thought of going to a game at Telford makes me shudder with the memory of our performance there in the FA Cup almost 27 years ago.